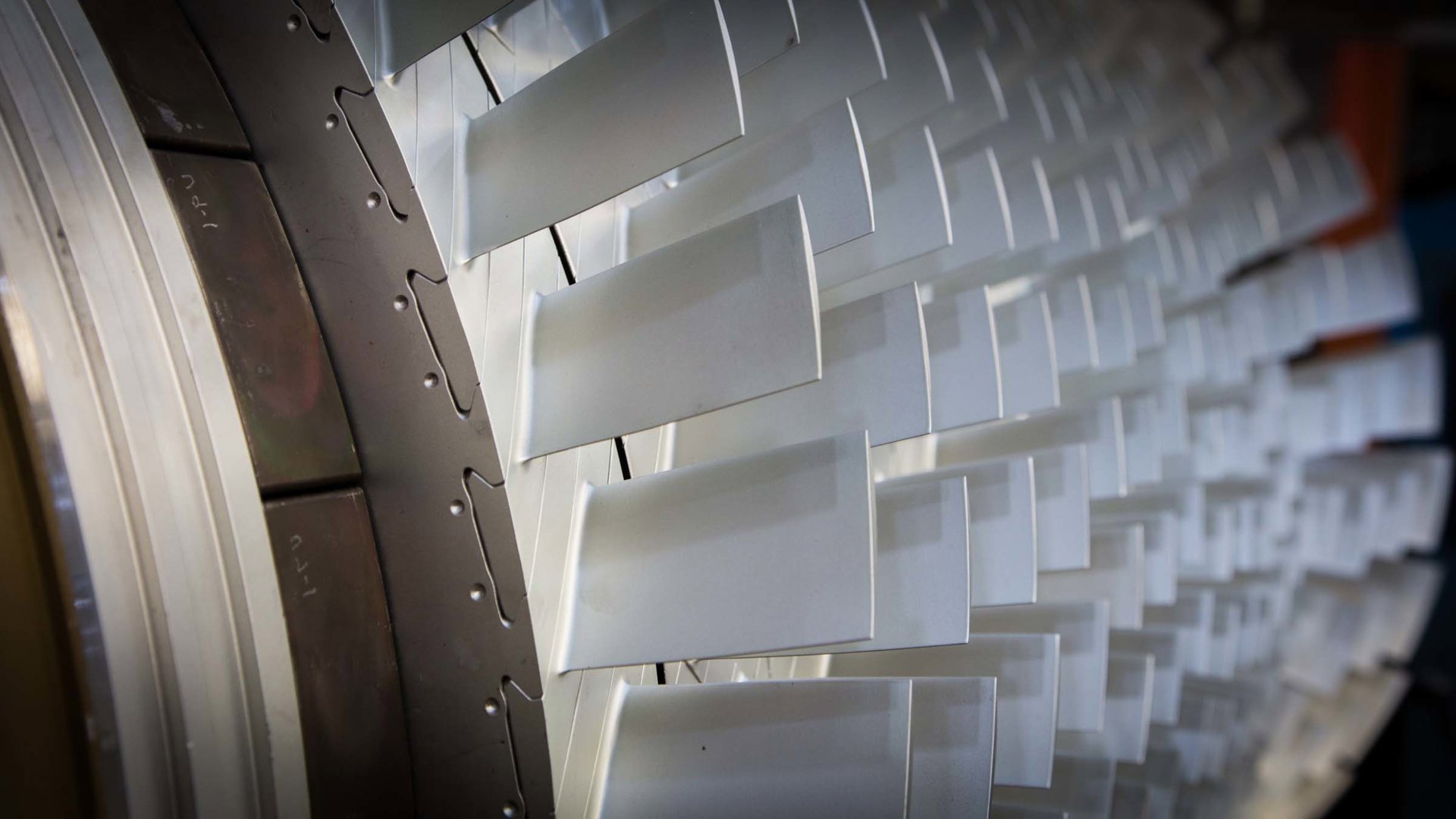 Jako kompleksowy dostawca usług oferujemy szereg rozwiązań dla turbin gazowych różnych producentów OEM oraz części OEM do silników starszej generacji.
Lider w zakresie krytycznych maszyn wirnikowych
Nasza szeroka oferta produktów i usług gwarantuje korzyści dostosowane do indywidualnych potrzeb, w tym niższe koszty cyklu życia, większą wydajność, dłuższą trwałość eksploatacyjną zasobów i zwiększoną sprawność silników.  
Jako producent OEM części do wybranych turbin gazowych Westinghouse i FIAT/Avio dążymy do osiągnięcia doskonałości zapewniającej wartość dodaną dla każdego rodzaju floty. 
Naprawa komponentów
Zajmujemy się naprawą komponentów dla energetyki, przemysłu i sektora naftowegoi gazowego, zaś nasze zakłady naprawcze i lakiernicze z oddaniem pracują nad rozwiązaniami, które pozwolą naszym klientom zmieścić się w budżecie i dotrzymać terminów. 
Dowiedz się więcej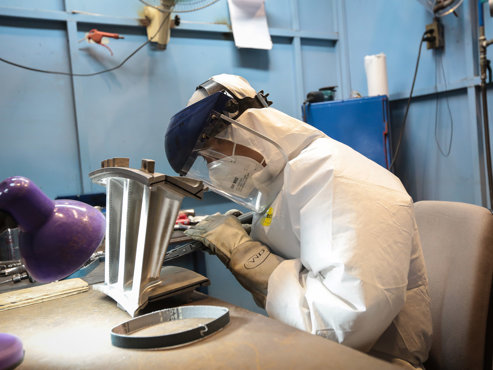 Usługi na miejscu i u klienta
Jako największy globalny, niezależny dostawca usług w terenie EthosEnergy posiada bogate doświadczenie w serwisowaniu wielu linii produktowych, w tym turbin pochodzenia lotniczego, lekkich i ciężkich turbin przemysłowych, pomp, sprężarek, generatorów, maszyn tłokowych i wyposażenia dodatkowego. 
Dowiedz się więcej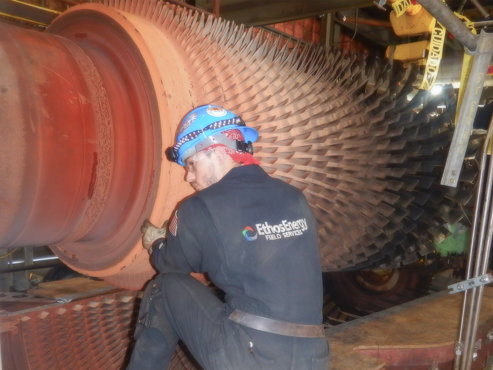 Optymalizacja i modernizacja
EthosEnergy to jedyny niezależny dostawca usług tego typu, posiadający głęboką wiedzę z zakresu konstrukcji i elastyczność umożliwiające szybkie rozwiązywanie problemów poprzez optymalizację i modernizację. 
Dowiedz się więcej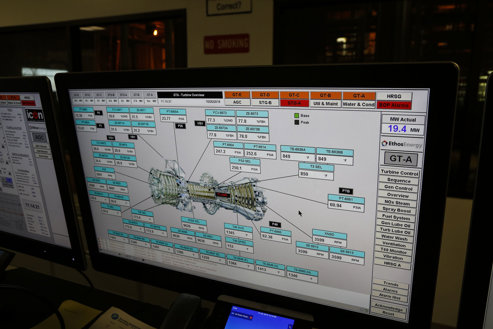 Remonty i wymiana
Dzięki wysoko wykwalifikowanym zespołom możemy przeprowadzać pełne remonty silników różnego typu oraz wymianę komponentów turbin gazowych o mocy do 15 MW bez konieczności zatrudniania podwykonawców. Nasze rozwiązania pozwalają skrócić czas przestojów i zmaksymalizować wydajność posiadanych zasobów. 
Dowiedz się więcej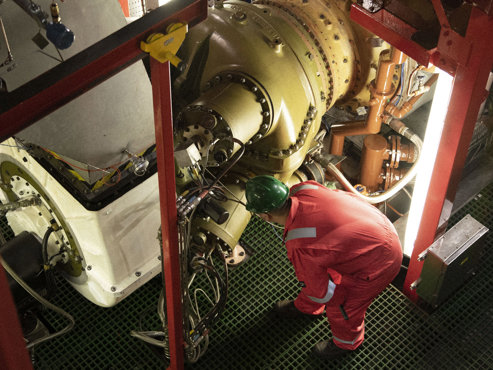 Części
EthosEnergy dostarcza najwyższej jakości części zamienne odpowiadające oryginalnym częściom OEM, zapewniając optymalną wydajność maszyn należących do klienta.
Oferujemy kompleksowe rozwiązania w zakresie części do zaawansowanych technologicznie turbin gazowych o krytycznym znaczeniu dla wydajności. Nasze bogate portfolio obejmuje zarówno nowe części, jak i części zregenerowane i używane – pełen wachlarz przystępnych cenowo opcji dostosowanych do różnych potrzeb operacyjnych i terminów realizacji projektów.
Dowiedz się więcej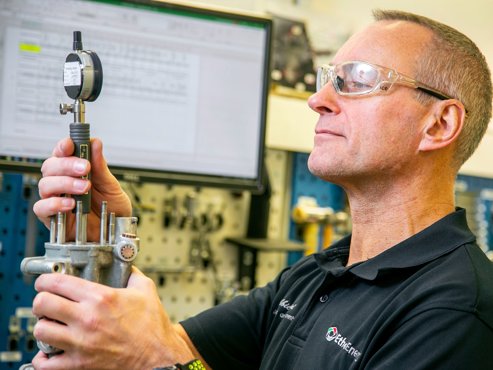 Wydłużanie trwałości wirników
Program wydłużania trwałości eksploatacyjnej wirników to odpowiedź na ryzyko operacyjne związane ze starzejącymi się flotami. Nasze rozwiązania pozwalają eksploatować maszyny dłużej, niż przewidywał to ich producent. 
Dowiedz się więcej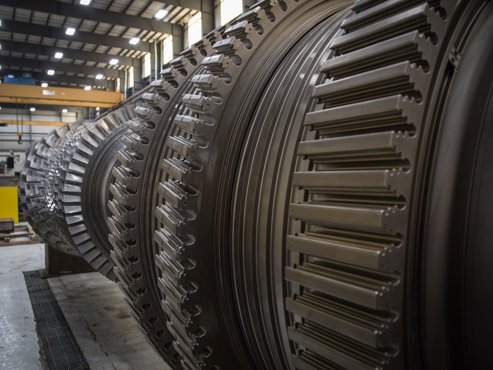 Usługi warsztatowe
Jako firma globalna posiadamy sieć rozrzuconych po całym świecie najnowocześniejszych zakładów remontujących turbiny różnej wielkości, od turbin o mocy do 15 MW po ciężkie gazowe turbiny przemysłowe.
Dowiedz się więcej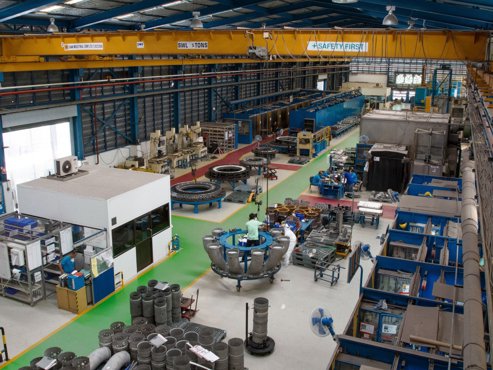 Sprawdzone rozwiązania dla turbin gazowych
Poznaj bogaty zbiór rzeczywistych przykładów naszej działalności, dowodzących najwyższej w branży jakości oraz szeregu korzyści odnoszonych przez klientów, od wzrostu niezawodności po wzrost wydajności. 
Pokaż wszystkie nasze osiągnięcia
OBEJRZYJ: Nasze zakłady naprawy turbin gazowych w Turynie i Houston