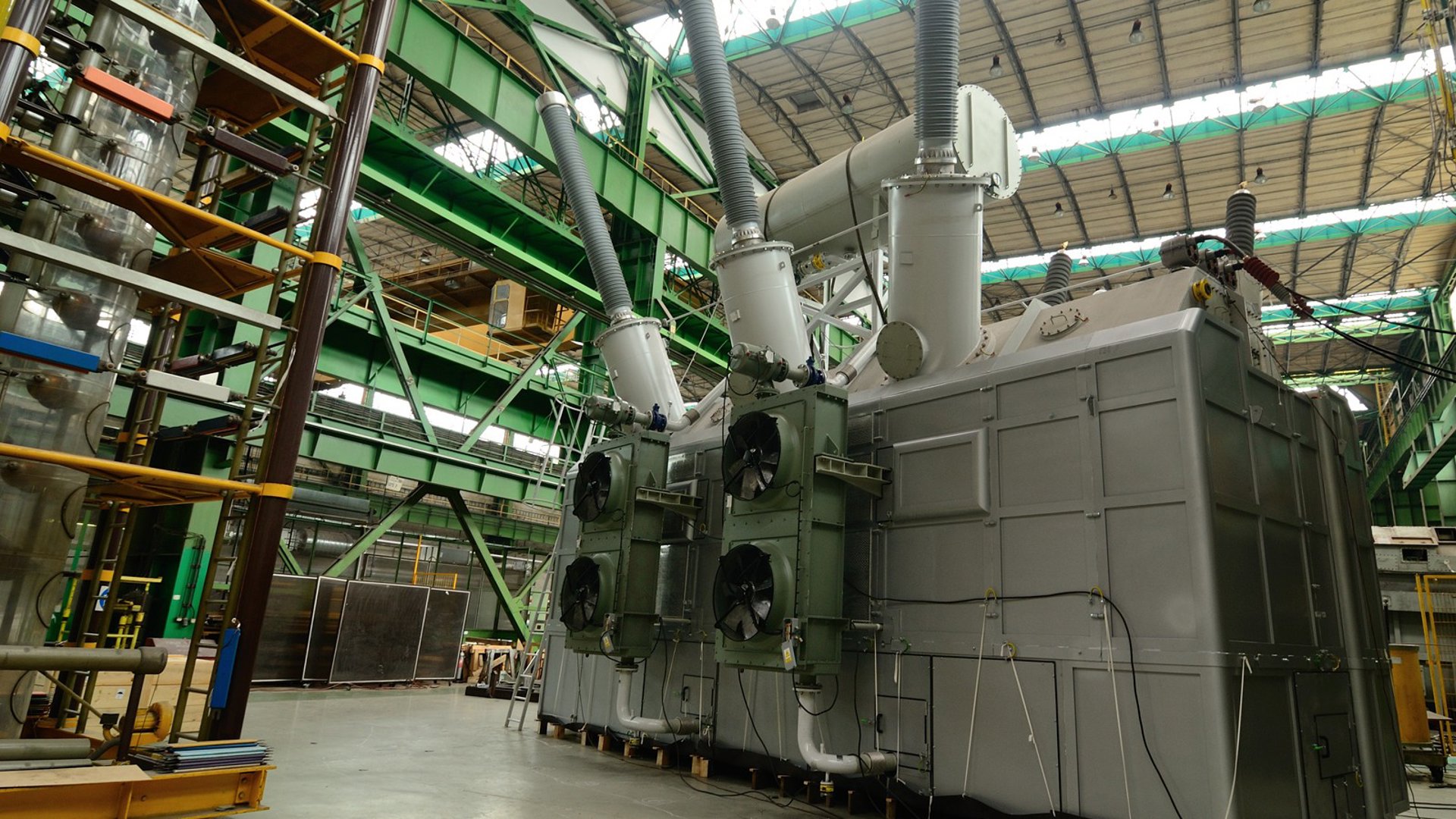 Dzięki szerokim możliwościom produkcyjnym jesteśmy w stanie wytwarzać szereg nowych transformatorów różnych typów.
Wszechstronność i nowoczesność
Produkujemy szeroką gamę nowych transformatorów, w tym transformatorów o napięciu do 525 kV, transformatorów blokowych do 500 MVA, transformatorów sieciowych i autotransformatorów do 500 MVA, transformatorów piecowych typu rdzeniowego i transformatorów specjalnych.
Jednak produkcja nowych transformatorów to jeszcze nie wszystko. Realizujemy również projekty o większym zakresie – opracowujemy m.in. systemy chłodzenia transformatorów wodą, systemy przeciwwybuchowe SERGI czy zaawansowane układy automatyki.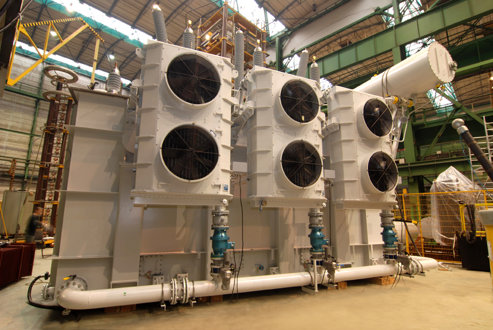 Udoskonalone parametry autotransformatorów
Posiadamy wieloletnie doświadczenie w produkcji, naprawie i serwisowaniu autotransformatorów.
Naszym najważniejszym osiągnięciem w tym zakresie jest opracowanie programu wymiany dużych jednostek dla sieci energetycznych z powodu ich starzenia się lub utraty niezawodności. W większości naszych projektów wyeliminowaliśmy problemy, jakie przez lata napotykaliśmy w projektach innych producentów OEM.
Wprowadziliśmy również wiele funkcji specjalnych, jak ulepszone parametry przeciążeniowe czy systemy zarządzania i monitorowania autotransformatorów. Do chwili obecnej wyprodukowaliśmy wiele autotransformatorów o mocy od 125 do 330 MVA.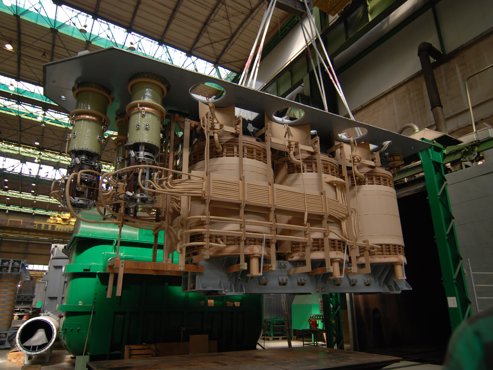 Gwarantowana niezawodność transformatorów blokowych
Transformatory blokowe to jedne z najbardziej wymagających urządzeń instalowanych w sieciach energetycznych. Wynika to z ich złożoności oraz wymogu utrzymania najwyższego stopnia niezawodności.
Przez ponad 25 lat naszej działalności jako wytwórca transformatorów blokowych wyprodukowaliśmy wiele rodzajów tych transformatorów, z których każdy był indywidualnie dostosowany do rygorystycznych wymogów klienta oraz warunków w danym punkcie sieci. Jesteśmy w stanie dostarczyć systemy GSU o mocy do 500 MVA.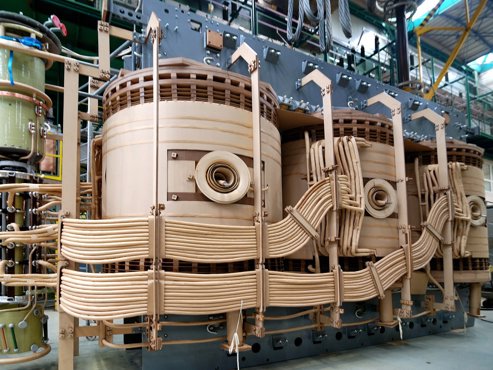 Transformatory specjalne na indywidualne zamówienie
Jesteśmy posiadającym szerokie umiejętności producentem transformatorów specjalnych przeznaczonych do zakładów stalowych i chemicznych zajmujących się przetwórstwem surowców.
Trudne warunki pracy oraz wysokie i dynamicznie zmieniające się prądy obciążeniowe występujące w procesach technologicznych sprawiają, że transformatory muszą być odporne na duże obciążenia termiczne i mechaniczne. Do każdego przypadku podchodzimy indywidualnie, stosując najostrzejsze kryteria projektowania oraz produkcji, dlatego nasze rozwiązania są zawsze optymalne.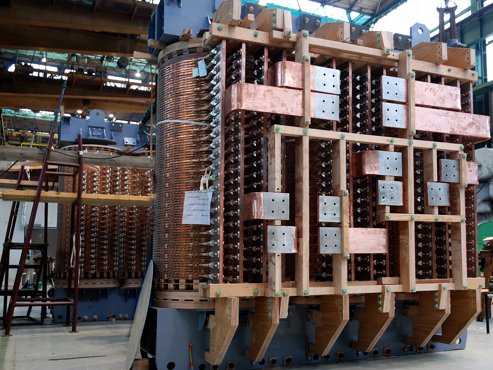 Redukcja wpływu sieci na środowisko
Nasza bogata oferta ustandaryzowanych transformatorów sieciowych o mocy od 10 do 195 MVA dostępnych w wielu konfiguracjach stanowi odpowiedź na obecne potrzeby rynku.
Nasze transformatory cechują się wytrzymałą konstrukcją, sprawdzoną niezawodnością oraz małym oddziaływaniem na środowisko.
Standardowo są produkowane z użyciem najnowocześniejszych materiałów i technik.