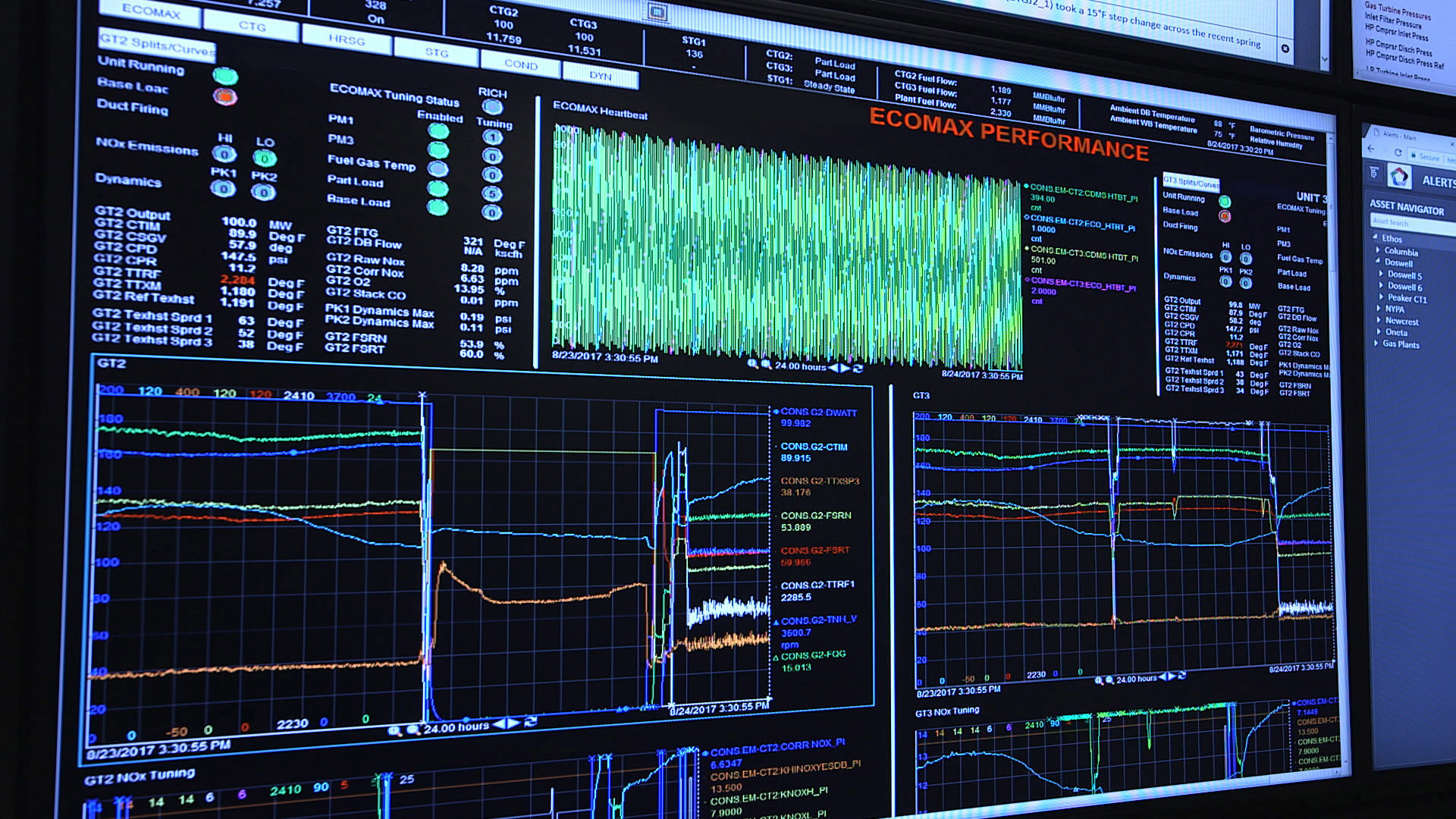 Osiągnięcie elastyczności operacyjnej ma krytyczne znaczenie dla maksymalizacji wydajności i ograniczenia wpływu na środowisko.
Pełna automatyzacja i personalizacja
Platforma ECOMAX do regulacji procesu spalania to zautomatyzowane, w pełni dostosowane do potrzeb rozwiązanie pomagające klientom osiągnąć założone cele operacyjne. Opatentowana technologia nieprzerwanie monitoruje i reguluje kluczowe parametry spalania celem utrzymania zgodności z normami emisji NOx i CO2, stabilności płomienia oraz założonej dynamiki spalania.
System ECOMAX® pozwala operatorom:
Określać indywidualne cele operacyjne
Zarządzać emisjami i zgodnością
Kontrolować dynamikę spalania i podejmować odpowiednie działania korygujące
Zwiększyć elastyczność w zakresie stosowanych paliw
Zwiększyć dopuszczalny zakres obciążeń roboczych
Stale dokonywać optymalizacji
Zwiększyć potencjał wytwórczy
Zachować kontrolę nad opcjonalnymi modernizacjami
Wyeliminować konieczność ręcznego dostrajania parametrów
Znaczące korzyści zapewniane przez każdy komponent systemu
Każdy komponent naszego rozwiązania przynosi operatorom instalacji rozległe korzyści.
System ECOMAX® działa na podstawie dostarczanych w czasie rzeczywistym danych operacyjnych, dlatego wymaga połączenia z systemami monitorowania dynamiki spalania (CDMS) i ciągłego monitorowania emisji (CEMS). Jednakże dzięki niemu operatorzy instalacji mogą je kontrolować bez konieczności korzystania z danych z innych źródeł, zaś specyficzne dla konkretnej instalacji dane robocze – krytyczne dla optymalizacji – mogą być przechowywane i dostosowywane na miejscu.
Na życzenie możemy dokonać regulacji w celu:
Korekty dynamiki spalania
Zapewnienia zgodności z przepisami dotyczącymi emisji spalin
Optymalizacji mocy i wydajności stacji
Zmaksymalizowania dostępności i niezawodności stacji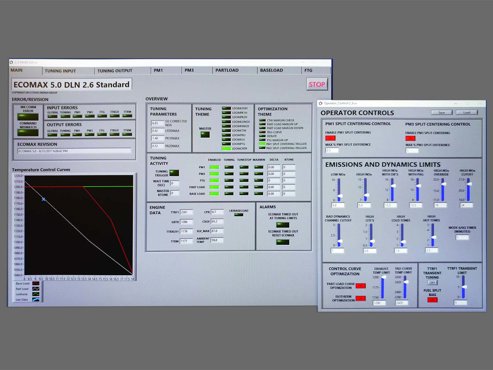 Kontrola emisji i zarządzanie dynamiką spalania
Kalibracja DLN? Żaden problem!
Spalanie ubogiej mieszanki utrzymuje emisje NOx na niskim poziomie, ale powoduje wzrost niestabilności drgań akustycznych w turbinach gazowych. Z czasem ta niestabilność (dynamika spalania) może doprowadzić do uszkodzeń komponentów komory spalania (dysz, płaszcza wewnętrznego, elementów przejściowych), a nawet komponentów znajdujących się dalej (dysz, łopatek), powodując zbędne przestoje, wzrost kosztów naprawy i straty przychodów.
Zmiany temperatury otoczenia mają duży wpływ na stabilność spalania. Do tej pory z problemem tym radzono sobie, przeprowadzając sezonowe dostrajanie parametrów. Dostrajanie takie pozwalało uzyskać najlepszą równowagę między emisjami NOx i CO a stabilnością i dynamiką spalania.
Teraz dostępne jest jednak lepsze rozwiązanie, umożliwiające monitorowanie wydajności komory spalania turbiny gazowej bez konieczności sprowadzania na miejsce technika zajmującego się dostrajaniem. Rozwiązaniem tym jest system monitorowania dynamiki spalania (CDMS), który nieustannie kontroluje i dokumentuje zachowanie drgań akustycznych w każdej komorze spalania.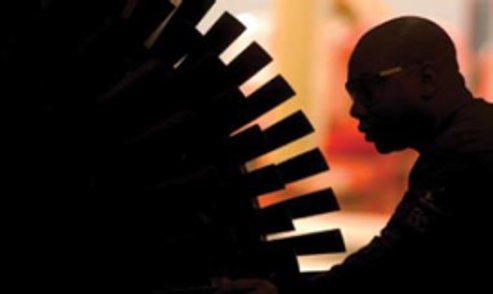 Pomoc w uzyskaniu optymalnych wyników
Wstępnie zaprogramowane przełączniki ułatwiają natychmiastowe przełączanie pomiędzy różnymi trybami pracy. Operator instalacji może zadać reguły operacyjne zdefiniowane dla danej sytuacji, jednocześnie zachowując możliwość przełączenia ustawień turbiny w dowolnym momencie. To pozwala osiągać żądane parametry pracy łatwo, szybko i wedle uznania operatora.
System CDMS nieustannie monitoruje dynamikę i przesyła dane bezpośrednio lub pośrednio do systemu ECOMAX®. W standardowej konfiguracji dane dotyczące emisji są stale monitorowane przez system DCS, który przesyła je następnie do systemu ECOMAX®. Na podstawie otrzymywanych w czasie rzeczywistym danych CDM, CEM i wydajnościowych system ECOMAX® określa, kiedy niezbędne jest dostrojenie, i automatycznie sam dostraja turbinę do zdefiniowanych przez operatora celów optymalizacyjnych.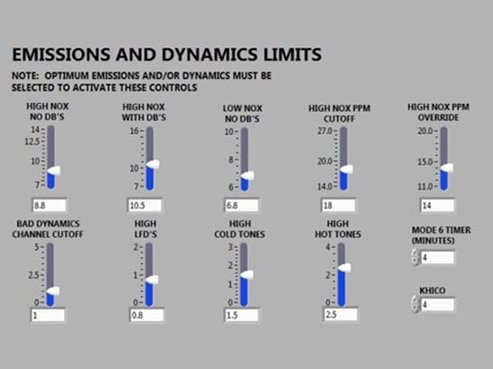 Ciągła optymalizacja wydajności z Tru-Curve™
Krzywa Tru-Curve™ jest tworzona, kiedy system ECOMAX® zwiększa stosunek powietrza do paliwa na niezbędny do osiągnięcia przez turbinę podstawowego obciążenia, jednocześnie utrzymując dopuszczalne poziomy emisji i dynamiki spalania. Pozwala to w bezpieczny sposób optymalizować obciążenie podstawowe instalacji wtedy, kiedy operator uzna to za korzystne, i przywracać pierwotne parametry, jeśli zajdzie taka potrzeba.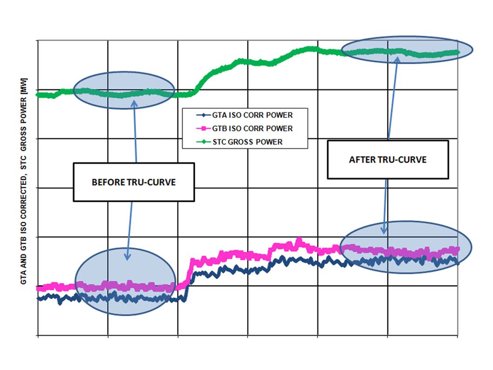 Własny system monitorowania dynamiki spalania
System monitorowania dynamiki spalania (CDMS) zapobiega występowaniu wysokich, dynamicznych i powodujących uszkodzenia komponentów zmian amplitudy drgań. Nieustannie kontroluje i dokumentuje zachowanie drgań akustycznych w każdej komorze spalania. Wskazuje także zmiany w dynamice wynikające z uszkodzeń komponentów. To umożliwia szybkie wykrywanie problemów ze spalaniem i podejmowanie działań korekcyjnych, zanim dojdzie do awarii lub uszkodzeń.
Systemy CDMS nieustannie, przez całą dobę, monitorują dynamikę, dzięki czemu dostrajanie można przeprowadzić dokładnie wtedy, kiedy jest potrzebne. Istnieją dwa podstawowe typy takich systemów: niskotemperaturowe z przewietrzaniem automatycznym i wysokotemperaturowe bez przewietrzania. Jedyną różnicą między nimi jest umiejscowienie czujników względem przedziału turbiny.
Oba systemy umożliwiają dostrajanie w razie potrzeby i wczesne wykrywanie uszkodzeń komponentów układu spalania. To pozwala operatorom na optymalizowanie ustawień turbiny w czasie rzeczywistym i przeprowadzanie konserwacji zapobiegawczej, zwiększa trwałość eksploatacyjną części układu spalania i pomaga wydłużyć okresy międzyobsługowe.
W przypadku korzystania z technologii automatycznego dostrajania ECOMAX® system CDMS jest nieodzowny.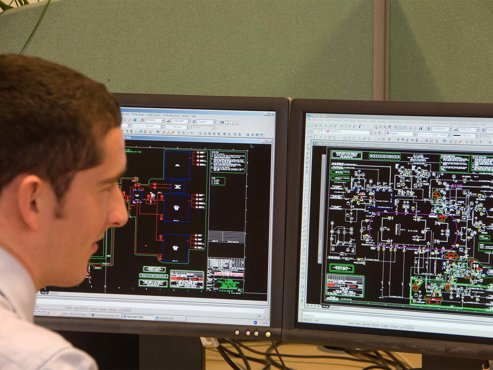 Nasze osiągnięcia w dziedzinie turbin gazowych
Poznaj bogaty zbiór rzeczywistych przykładów naszej działalności, dowodzących najwyższej w branży jakości oraz szeregu korzyści odnoszonych przez klientów, od wzrostu niezawodności po wzrost wydajności. 
Zobacz wszystkie nasze osiągnięcia