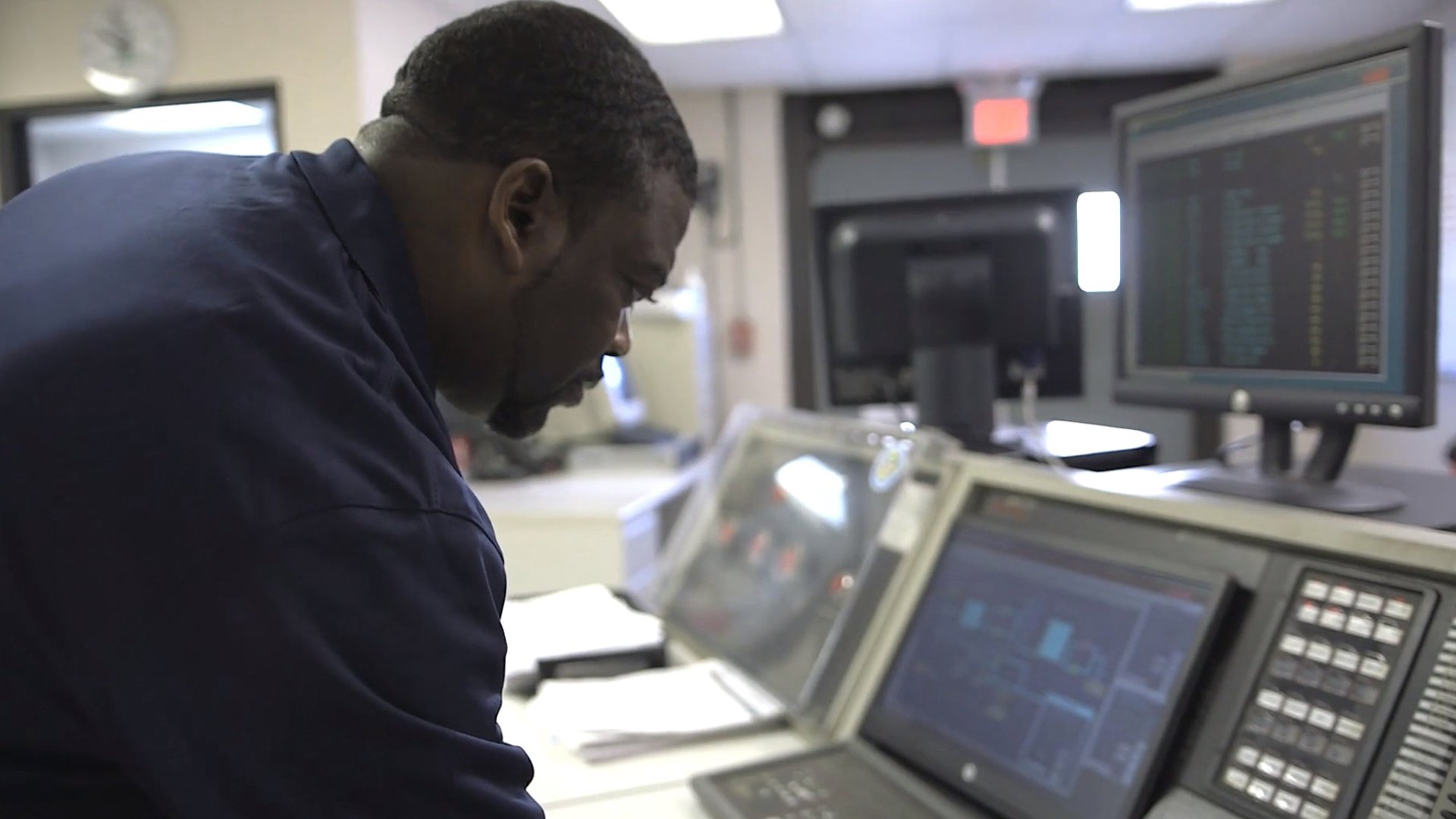 EthosEnergy jest jedynym niezależnym dostawcą posiadającym doświadczenie i wiedzę w zakresie projektowania oraz zapewniającym responsywność niezbędną do szybkiego rozwiązywania wszelkich problemów poprzez optymalizację i modernizację.
Większa moc i wydajność
Nasze usługi w zakresie optymalizacji i modernizacji obejmują kompleksową gamę produktów i rozwiązań, które pomogą zwiększyć wydajność i moc, wydłużyć czas eksploatacji oraz zwiększyć niezawodność i elastyczność instalacji.
Właściciele i operatorzy instalacji decydują się na modyfikację i modernizację istniejących urządzeń z wielu powodów – zmian w przepisach o ochronie środowiska, konieczności dostosowania profilu operacyjnego zakładu, zmiany lokalizacji/rekonfiguracji instalacji czy wzrostu wymagań w zakresie dostępności.
Find out more - view webinar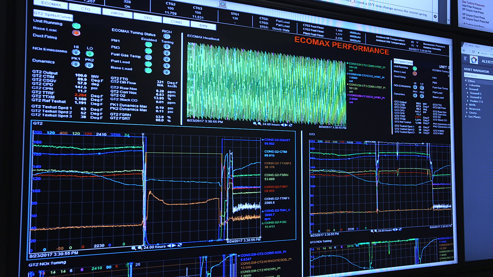 Zaawansowane monitorowanie online
Nasze zawsze dostępne, doświadczone zespoły dostarczają indywidualnie opracowane, oparte na sprawdzonych technologiach rozwiązania ograniczające emisję i zwiększające niezawodność rozruchu, sprawność cieplną, moc wyjściową, dostępność, efektywność paliwową oraz ogólne oszczędności.
Wykorzystywane przez nas technologie monitorowania i diagnostyki, obejmujące modelowanie sprawności cieplnej, monitorowanie oparte na stanie oraz zaawansowane rozpoznawanie wzorców sygnałów, pozwalają nam dostarczać usługi w zakresie konserwacji predykcyjnej, które minimalizują czas nieplanowanych przestojów i ograniczają koszty eksploatacji.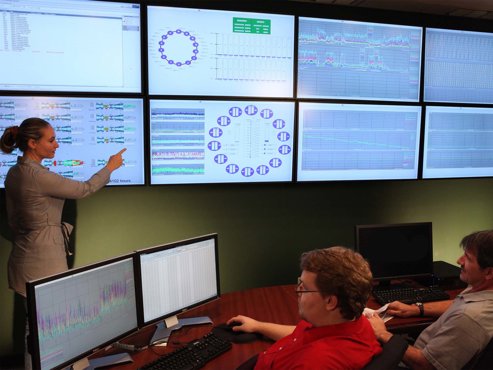 Optymalizacja zasobów
Jako partner w zarządzaniu zasobami EthosEnergy posiada szerokie możliwości i doświadczenie w dostarczaniu innowacyjnych rozwiązań i optymalizacji. 
Zarządzamy powierzonymi nam urządzeniami, jednocześnie świadcząc usługi niezbędne do zapewnienia bezpiecznej, niezawodnej i efektywnej kosztowo pracy krytycznych maszyn wirnikowych. 
Dzięki największemu w branży doświadczeniu technicznemu oraz doskonałym procedurom QHSE i procesom zarządzania EthosEnergy gwarantuje najwyższą jakość usług. 
System optymalizacji spalania ECOMAX®
Osiągnięcie elastyczności operacyjnej ma krytyczne znaczenie dla maksymalizacji wydajności i ograniczenia wpływu na środowisko. 
Platforma ECOMAX® do regulacji procesu spalania to zautomatyzowane, w pełni dostosowane do potrzeb rozwiązanie pomagające klientom osiągnąć założone cele operacyjne. Opatentowana technologia nieprzerwanie monitoruje i reguluje kluczowe parametry spalania celem utrzymania zgodności z normami emisji NOx i CO, stabilności płomienia oraz założonej dynamiki spalania. 
Dowiedz się więcej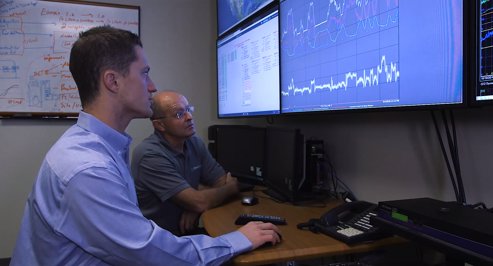 System sterowania iCON™
Nasz sprawdzony, nowoczesny system sterowania iCON™ gwarantuje właścicielom i operatorom turbin gazowych i parowych wzrost elastyczności i dostępności oraz zmniejszenie ryzyka operacyjnego. 
Dzięki niezastrzeżonej, otwartej architekturze zapewniającej pełną samowystarczalność nasi klienci osiągają niespotykane dotąd korzyści. 
Dowiedz się więcej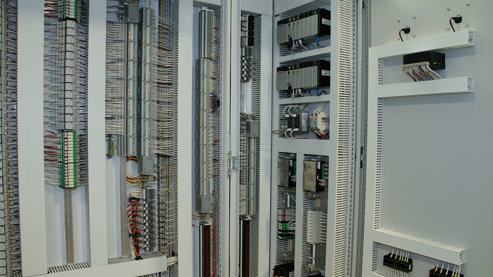 Pomocnicze systemy paliwowe
Koszty i jakość paliwa często się zmieniają, zaś wahania jego składu mają duży wpływ na poziom emisji i dynamikę spalania. 
EthosEnergy projektuje systemy zapewniające pełną elastyczność w wyborze paliwa – może to być gaz, ropa, mieszanka czy paliwo alternatywne, istnieje także możliwość zasilania silnika dwoma paliwami.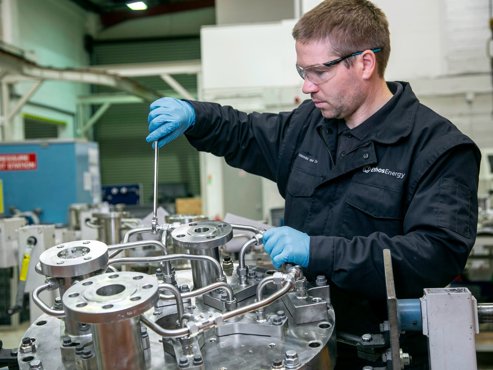 Mycie sprężarek wodą
Opracowana przez EthosEnergy unikalna metoda czyszczenia sprężarek turbin gazowych pozwala zniwelować straty wydajności oraz poprawić sprawność wytwarzania energii i dostępność jednostki. 
Technologia EcoValue™, możliwa do stosowania zarówno offline, jak i online, wykorzystuje specjalnie ukształtowane strumienie wysoce rozpylonej wody docierające aż do rdzenia sprężarki. 
Opatentowane dysze rozpylające EcoValue™ są konfigurowane indywidualnie pod kątem rodzaju turbiny. Proces ten obejmuje modelowanie 3D wlotu i pozycji dyszy oraz badanie trajektorii kropli i ocenę rozmieszczenia dysz z wykorzystaniem obliczeniowej mechaniki płynów. Na życzenie EthosEnergy korzysta z urządzeń posiadających certyfikaty ATEX EEXD Zone-1 dopuszczające je do użytku w rafineriach i innych obszarach niebezpiecznych. 

Bezpieczeństwo cybernetyczne i zgodność z przepisami
EthosEnergy świadczy usługi w zakresie zarządzania zgodnością dla wszelkich podmiotów podlegających regulacjom Federal Energy Regulatory Commission oraz North American Electric Reliability Corporation. 
Nasze programy są opracowywane, wdrażane i realizowane tak, aby pomóc naszym klientom uniknąć kar za brak zgodności, sięgających nawet 1 miliona dolarów za każdy dzień każdego naruszenia. 
Pomagamy także naszym klientom zachować zgodność z normami w zakresie niezawodności oraz ochrony infrastruktury krytycznej opracowanymi przez North American Electric Reliability Corporation, jako że właściciele i operatorzy generatorów mają obowiązek przestrzegać ustalonych polityk i procedur oraz nieustannie dokumentować zgodność z przepisami.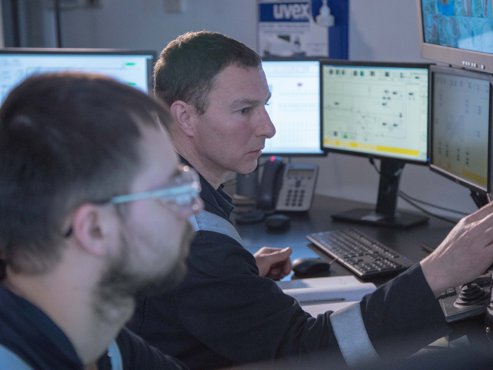 Modernizacje układu spalania
Zastosowanie nowego lub zmodernizowanego układu spalania w turbinie starszej generacji może znacząco poprawić jej dostępność, ograniczyć zużycie paliwa i zwiększyć moc wyjściową. 
EthosEnergy przeprowadza modernizacje układów spalania z myślą o redukcji emisji szkodliwych substancji przez instalacje generujące energię. Modernizacje takie zwiększają dostępność turbiny dzięki wydłużeniu okresów pomiędzy kolejnymi przeglądami z 8000 do 16 000 godzin. 
Zintegrowane zestawy modułowe
Zintegrowane zestawy modułowe nazywane są czasem systemami pomocniczymi. To całkowicie odrębne układy zaprojektowane z myślą o konkretnych zadaniach i wykonane z użyciem wymaganego wyposażenia mechanicznego, zaworów, sterowników, rur, okablowania i innych komponentów umieszczonych na pojedynczej podstawie konstrukcyjnej. 
Taki układ znacząco skraca czas montażu na miejscu i zmniejsza ilość pracy, ponieważ po dostarczeniu do zakładu klienta zestaw wymaga jedynie podłączenia rurociągów i wykonania połączeń elektrycznych. Doświadczenie naszych ekspertów w doborze komponentów oraz ich wiedza w zakresie powiązań między poszczególnymi komponentami zapewniają klientom dodatkowe korzyści.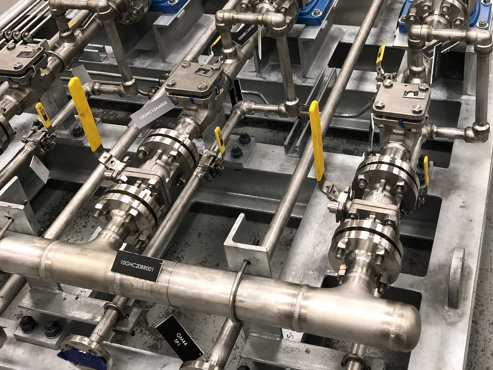 Zdalne monitorowanie i diagnostyka
Centrum monitorowania i diagnostyki EthosEnergy monitoruje wydajność wszystkich rodzajów turbin oraz zapewnia: 
Pomiar sprawności cieplnej urządzeń

 

Kontrolę dynamiki spalania

 

Zaawansowaną analizę drgań

 

Zarządzanie konserwacją predykcyjną

 

Monitorowanie celów optymalizacji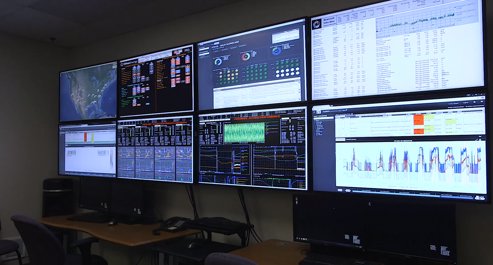 Modernizacja systemów zwiększania mocy
Technologie zwiększania mocy zapewniają optymalną równowagę między wzrostem mocy wyjściowej, długoterminowymi kosztami konserwacji oraz maksymalizacją niezawodności posiadanych urządzeń.
EthosEnergy dostarcza w pełni automatyczne, sterowane przez PLC zestawy modułowe z dyszami do wtrysku bezpośredniego, cechujące się wysoką niezawodnością i długą trwałością eksploatacyjną.
Systemy wtryskowe tego typu zawierają dysze zamontowane bezpośrednio we wlocie powietrza i/lub sekcji stożkowej. Zapewniają one odpowiednie wielkości kropel i ich równomierne rozproszenie w gardzieli sprężarki.
Punkty wtrysku wody są rozmieszczone w sekcji wysokoobrotowej, co eliminuje problem skraplania się wody na stopkach łopatek. 
Systemy chłodzenia mieszankowego wykorzystują układ dysz rozmieszczonych za tłumikami w kanale wlotowym.
Na podstawie dogłębnej analizy standardowo używanych technologii firma EthosEnergy opracowała rozwiązanie stanowiące odpowiedź na występujące do tej pory w większości istniejących systemów problemy związane z rozmieszczeniem dysz i przesyceniem strumienia powietrza.
Nasze osiągnięcia w dziedzinie turbin gazowych
Poznaj bogaty zbiór rzeczywistych przykładów naszej działalności, dowodzących najwyższej w branży jakości oraz szeregu korzyści odnoszonych przez klientów, od wzrostu niezawodności po wzrost wydajności. 
Zobacz wszystkie nasze osiągnięcia