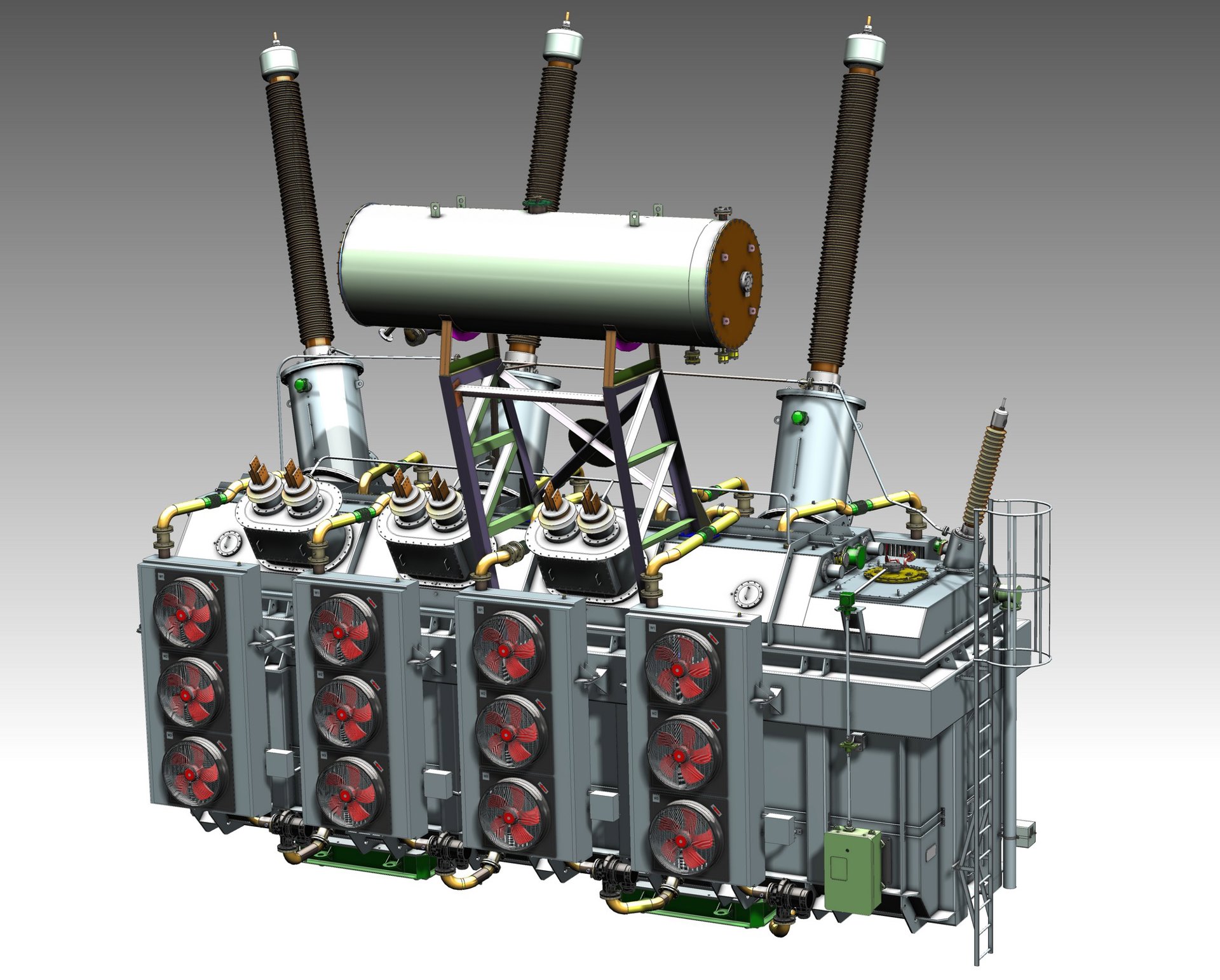 Stworzenie zaawansowanego, nowoczesnego transformatora wymaga zastosowania sprawdzonych metod projektowania. I tu wkraczamy my.
Najnowocześniejsze metody pracy
Nowoczesne transformatory to niezwykle wyrafinowane technicznie urządzenia wymagające zaawansowanych technologii nie tylko na etapie produkcji, ale również podczas fazy projektowania.
Gwarantujemy, że nasze najwyższej jakości produkty spełniają wszelkie wymagania specjalne naszych klientów.
W ostatnich latach z powodu szybkiego rozwoju technologii coraz więcej obliczeń podczas projektowania transformatorów jest wykonywanych z użyciem specjalistycznego oprogramowania. To pozwala na dokładniejsze i szybsze projektowanie, a także pozwala spełnić niestandardowe i krytyczne wymagania klientów. 
Osobny dział transformatorów zatrudniający zespół wysoko wykwalifikowanych specjalistów.
Dział badań i rozwoju zapewniający pomoc w krytycznych przypadkach.
Nowoczesne metody obliczeniowe z wykorzystaniem oprogramowania dla FEM i dedykowanego oprogramowania do projektowania transformatorów.
Cyfrowa symulacja różnych trybów pracy transformatora wraz ze stratami, temperaturami, siłami i marginesami bezpieczeństwa.
Proces projektowania prowadzony w środowisku 3D systemu NX CAD. Dokumentacja transformatorów opracowywana na podstawie przeanalizowanych i zweryfikowanych modeli.
Elektroniczny przepływ i zapis dokumentów ułatwiające nadzór nad procesem projektowania.