Our leadership
Our leadership team creates an open and respectful culture which aims to empower the whole organization and recognize the value people bring to the company.
A culture of openness, empowerment, and respect
We are excited about the prospects for EthosEnergy, with the best team in the industry, world-class facilities, technology and two shareholders that are committed to the success of the business.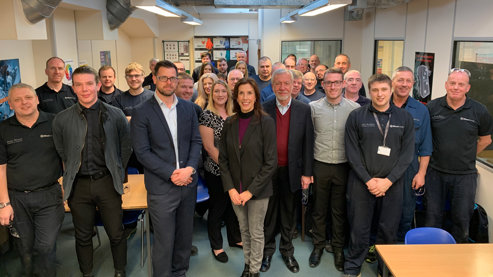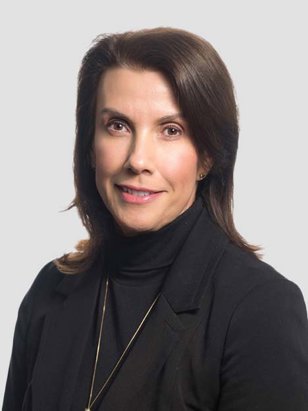 Ana Amicarella
CHIEF EXECUTIVE OFFICER
Ana joined EthosEnergy in 2019 with 30 years experience in the energy and power generation industry. Ana joined EthosEnergy from Aggreko where she was Managing Director for the Latin America business. Prior to her eight years with Aggreko, Ana spent 22 years with GE starting her career in field service roles before moving into global operations and leadership positions. 
The extensive and diverse strategic and operational experience that Ana leads with at EthosEnergy, drives our future growth, enhances our customer relationships, and creates value.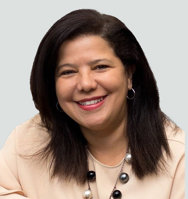 Patricia Gonzalez
EXECUTIVE VICE PRESIDENT, WEST HEMISPHERE
Patricia Gonzalez is Executive Vice President, West Hemisphere based in Houston, Texas. She has regional responsibility for the strategic and operational leadership of EthosEnergy in the Western Hemisphere consisting of North and South America.
With over 25 years of experience in the Energy and Oil and Gas segment, Patricia is a strong customer advocate and has a strategic mindset for growth, operational productivity, and cost efficiency. Prior to joining EthosEnergy, Patricia served as the Americas Regional Executive - Turbomachinery Aftermarket Services for Baker Hughes.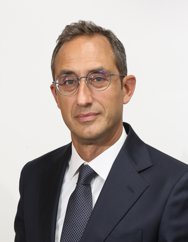 Mario Cincotta
EXECUTIVE VICE PRESIDENT, EAST HEMISPHERE
Mario Cincotta is Executive Vice President, Eastern Hemisphere and is based in Italy. He has regional responsibility for the strategic and operational leadership of EthosEnergy in the Eastern Hemisphere.
With over 25 years of experience in the energy industry, Mario is known for his strategic vision, strong leadership and ability to execute. He joined EthosEnergy from ItalPresseGauss where he was CEO. Prior to this he spent 20 years with the GE Energy business in various leadership roles.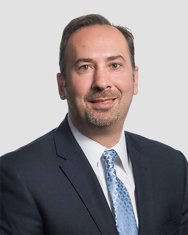 Michael Muse
CHIEF FINANCIAL OFFICER
Michael Muse is Chief Financial Officer (CFO) leading the finance function for EthosEnergy and is based in Houston, Texas. Michael also has responsibility for Finance, Treasury, Information Technology & Systems, and Travel and Real Estate. 
Michael joined EthosEnergy in 2020 from H-D Advanced Manufacturing where he was Senior Vice President and CFO. Prior to this he held several senior finance roles with Baker Hughes, Nabors Industries and Duke Energy Corporation.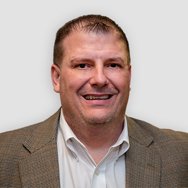 Chris Wilkinson
SENIOR VICE PRESIDENT, GROWTH
Chris has over 30 years of industry experience in power generation markets and has extensive market knowledge in the critical rotating equipment industry. He has held multiple roles in Wood Group and EthosEnergy, Reliant Energy, and Equistar including President of HIT Services, VP of Product Management, VP of Major Maintenance America's, VP of America's Sales, Group Head of Gas Turbines and WH SVP of Sales.

Chris holds a BS and MBA in Management from LeTourneau University.
Want to join our team?
Are you looking for the next big opportunity?
Take a look at our current openings and apply today!
View Current Vacancies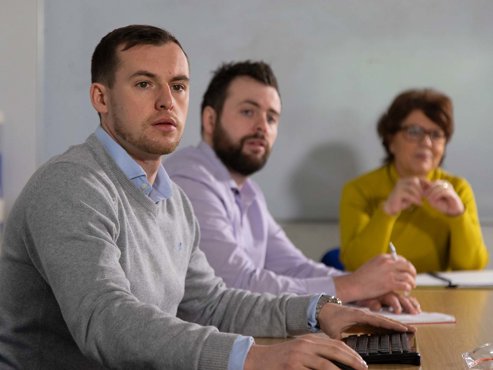 Discover the latest about EthosEnergy
Helping you stay up-to-date with all the latest news and events from EthosEnergy from around the globe.
View all news and events