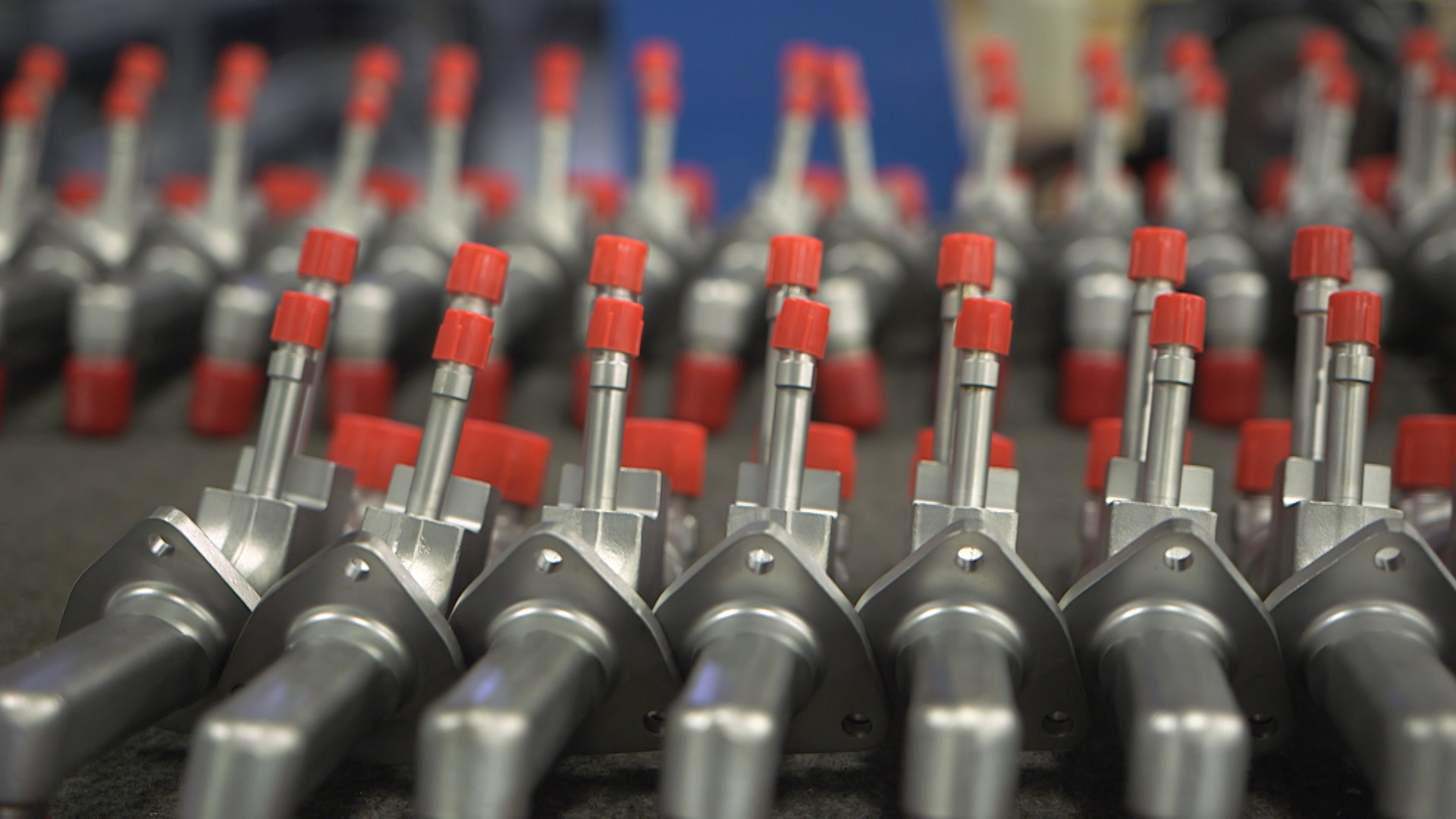 EthosEnergy is an industry leader in providing EASA, FAA, CAAC certified testing, repair and overhaul services for aero engine fuel nozzles, supports and injectors.
Certified fuel nozzle MRO for aero and aeroderivative engines
Fuel injectors are robust components providing many years of reliable service. However, they are subject to a hostile environment including thermal cycling, contamination, erosion, crack defects, wear and handling damage. Our FAA and EASA approved repair stations support the global aviation industry with repair services backed by OEM and regulatory approval.
Our experienced engineers have developed DER repair schemes to improve yield during the repair cycle, helping operators save time and avoid the need to purchase high-cost replacement fuel nozzles.
Our fuel nozzle exchange program minimizes downtime by having sets of overhauled fuel nozzles in inventory and ready to ship at scheduled maintenance intervals. The client then sends their old set from the engine to our facility to overhaul and have ready for the next maintenance event.
Talk to our experts
Services include:
Complete In-House Fuel Nozzle Servicing with Best in Class Lead Time
Full process capability, meaning no delays due to sourcing/supply chain
Full overhaul of fuel nozzles in accordance with CMM, including Cleaning, Testing & Inspection
Extended DER Repairs
Exchange Nozzle Service or supply of replacement fuel nozzles.
FAA & ISO-Approved Quality Management System
Tight Tolerance Calibration to Optimize Temperature Spreads
Repairs Utilizing Advanced Technologies 
DLN / DLE Support Expertise
Our capabilities extend across the following engine models: 
Aerospace/Aeroderivative
IAE V2500
Pratt & Whitney PW100, PW2000, PW4000, JT8D-200, PT6A
GE CF34, CF6-50, CF6-80

, GE LM500, LM1500, LM1600, LM2500, LM5000, LM6000, LMS100
Honeywell TPE331, ALF501, ALF507
Rolls-Royce AE2100, AE3007, Spey, Tay, Rolls-Royce Marine Olympus, Tyne, 570K

CFMI CFM56-2A, CFM56-2B, CFM56-2C, CFM56-3, CFM56-5A, CFM56-5B, CFM56-5C, CFM56-7

Siemens Energy Industrial Avon, RB211, Olympus,  501K
Comprehensive fuel nozzle MRO services for aviation, aerospace engines, and aeroderivative gas turbines
Aero engine fuel nozzles play a vital role in the safe and reliable operation of modern aero engines. Air blast, pressure atomizing and direct injection technologies ensure turbine engine performance is optimized to improve efficiency and reduce emissions. To maintain this level of performance, operators require support from service provider specialists with the capability to clean, test, overhaul and calibrate these complex components. 
Over time, fuel nozzle performance deteriorates, requiring intervention and remedial action, either on wing or during routine engine maintenance intervals.
Our expertise and experience in repair development and service innovation enables us to deliver high yield fuel nozzle repairs across a wide range of aircraft engine models and aeroderivative gas turbines.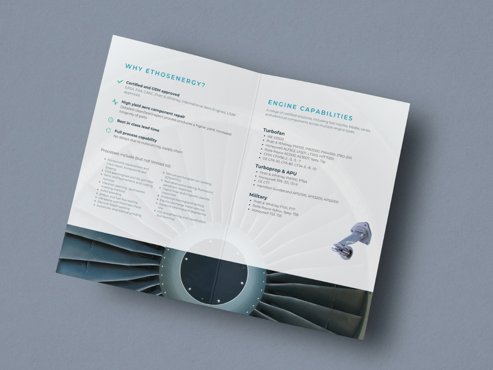 Certified Component MRO (EASA, FAA, CAAC)
EthosEnergy is a leading independent service provider to the aerospace industry with over 30 years of experience. 
Download our brochure to read more.
View Component MRO Brochure
Approved repair stations
Our independent repair stations are approved by EASA, FAA, CAAC, Pratt & Whitney, International Aero Engines, and the US Airforce. As a global organization, we have strategically located repairs station ready to serve our customers. 
We specialize in the repair, overhaul and testing of fuel nozzles, components and accessories for various aerospace engines. Our capabilities include testing (hydraulic and pneumatic), inspection (FPI, X-Ray), cleaning, welding, brazing and machining activities for various components under our C7 rating.
EthosEnergy also supports major airlines and MROs with electrical harness and thermocouple repair and overhaul services.
Reach out now to learn more
Contact us
Discover how we can help you maximize your airtime by speaking with one of our experts.
Fields marked with an asterisk (*) are required