Safety
Our ability to succeed in business correlates directly to our ability to achieve world-class safety performance, a well-balanced healthy lifestyle, sustainable environmental stewardship and sound security risk management.
Meeting international standards
Our HSSE Management System aligns with the requirements of the below international standards. Where appropriate, we have achieved third-party certification and all of our programs have a proven track record of improvement.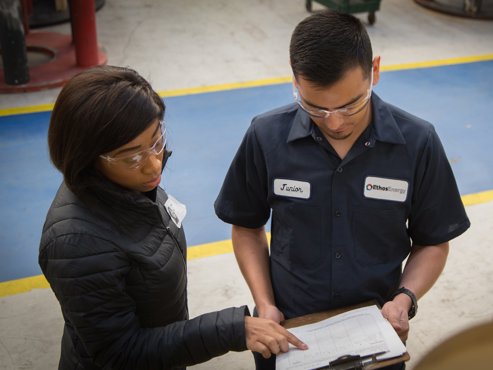 DNV Management System Certificate to certify that EthosEnergy has been found to conform to the Quality, Environmental & Safety Management System Standard.
Accreditations apply to the following product or service ranges: the overhaul, repair, full load performance test and the management of offsite maintenance activities for industrial gas turbines and associated components and systems.
The accreditations also include the sale and support of parts, including APM®, for the above stated market.
Our Ethos and guiding principles
Our Ethos and principles guide us to a safer workplace despite HSSE challenges presented by an imperfect world. We must therefore collaborate with our customers, business partners and communities to mitigate and minimize risks.
We are proud of our record, but know we must remain vigilantly focused on our tasks and their controls while continually pursuing new, better, more efficient and safer methods of working.
Find out more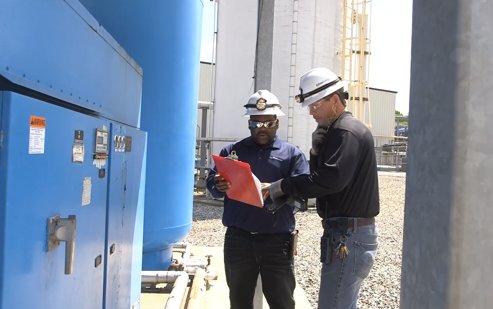 Want to join our team?
Are you looking for the next big opportunity?
Take a look at our current openings and apply today!
View current vacancies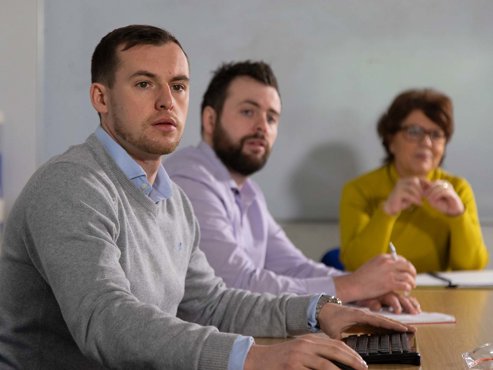 Discover the latest about EthosEnergy
Helping you stay up-to-date with all the latest news and events from EthosEnergy from around the globe.
View all news and events