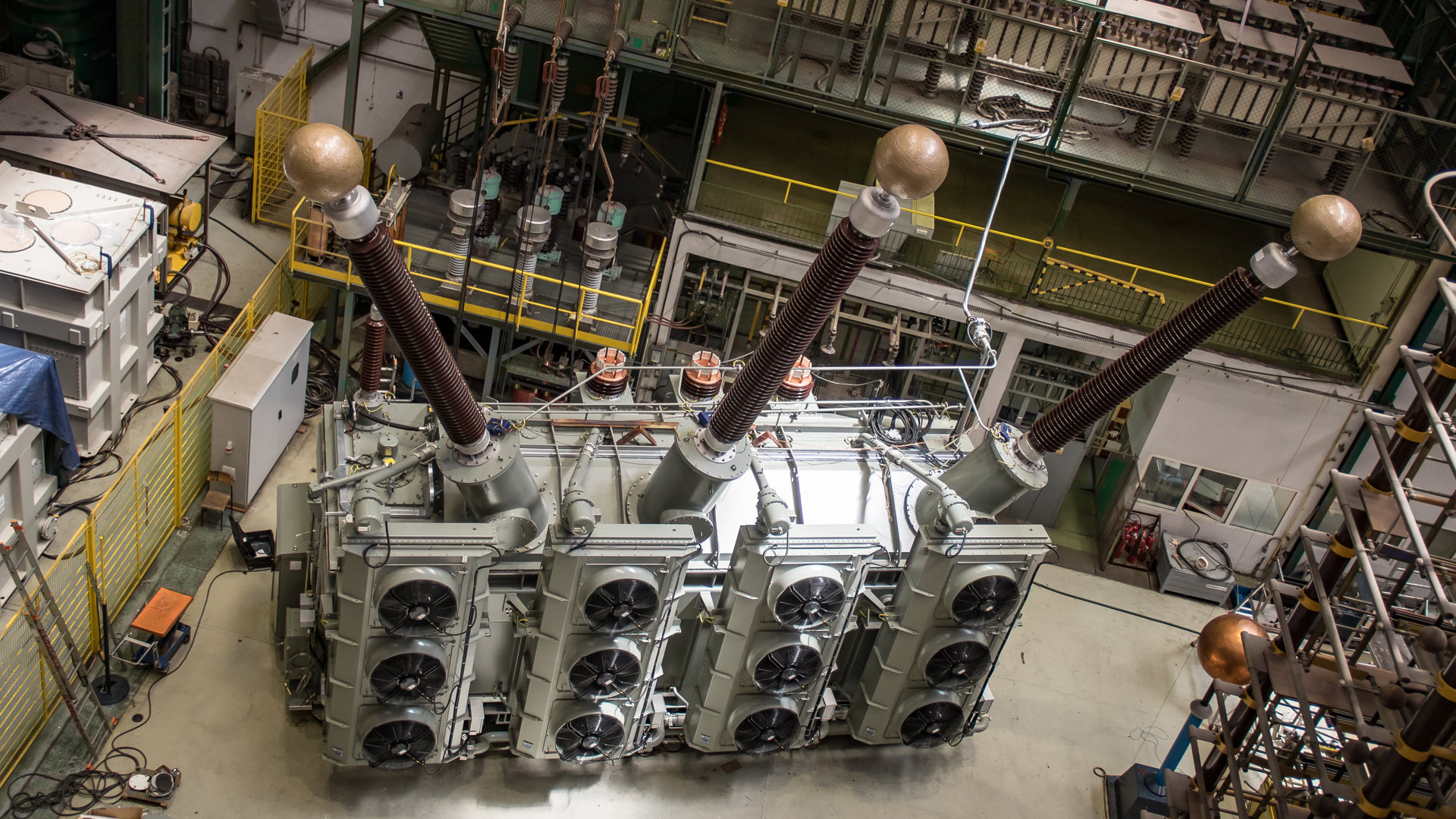 We design and manufacture new grid transformers, autotransformers, generator step-up (GSU) and other distinct types of transformers.
Cutting edge design and calculation
Because modern transformers have evolved into sophisticated devices, advanced techniques are required not only at the stage of manufacturing, but also during the design phase.
Our cutting-edge processes allow us to meet your requirements and guarantee that our products are of the highest quality.
Find out more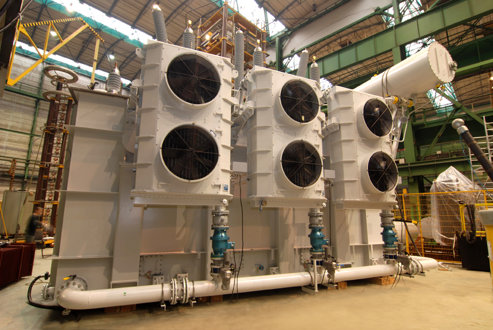 Broad new transformer capability
Our manufacturing capabilities allow us to produce a vast range of new transformers, including those of up to 525kV class, generator step-up transformers up to 500MVA, network transformers and autotransformers up to 500MVA, core type furnace transformers and special transformers, to name a few.
We also execute projects with wider scope of works than transformers manufacturing, such as transformers water cooling systems, explosion prevention systems SERGI, sophisticated automatics.
Find out more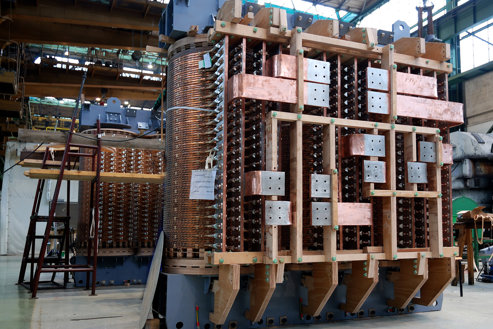 Cost-effective transformer repairs and servicing
For more than 50 years we have delivered cost and time-effective solutions using our complex repair and refurbishment program for damaged or degraded transformers.
Find out more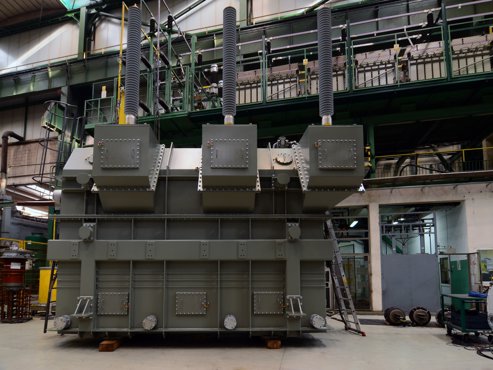 Transformer upgrades and life extension
In addition to repair and refurbishment services we also offer the opportunity to boost transformer performance by introducing modifications to its design with our upgrade and life extension services.
Find out more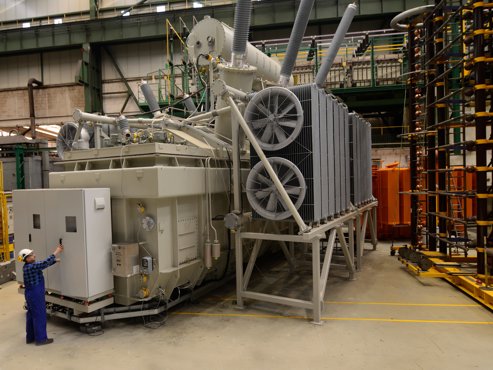 Transformer field and site services
We are a global operator and the leading transformer service provider in Europe.
Our experienced servicing teams deliver high-quality and rapid support for all OEM transformers. In addition to routine inspections, we also perform emergency field services for all transformers in critical situations.
Find out more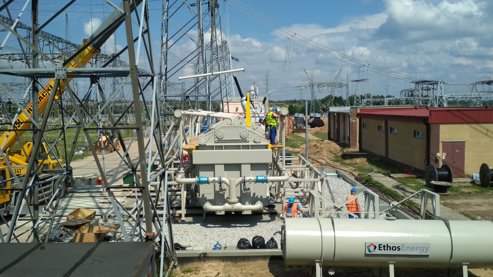 WATCH: Transformer design, manufacturing, and repair
EthosEnergy produces new transformers (up to 600 MVA, 525 kV) designed to customer specifications or new units based on transformers previously owned by a customer