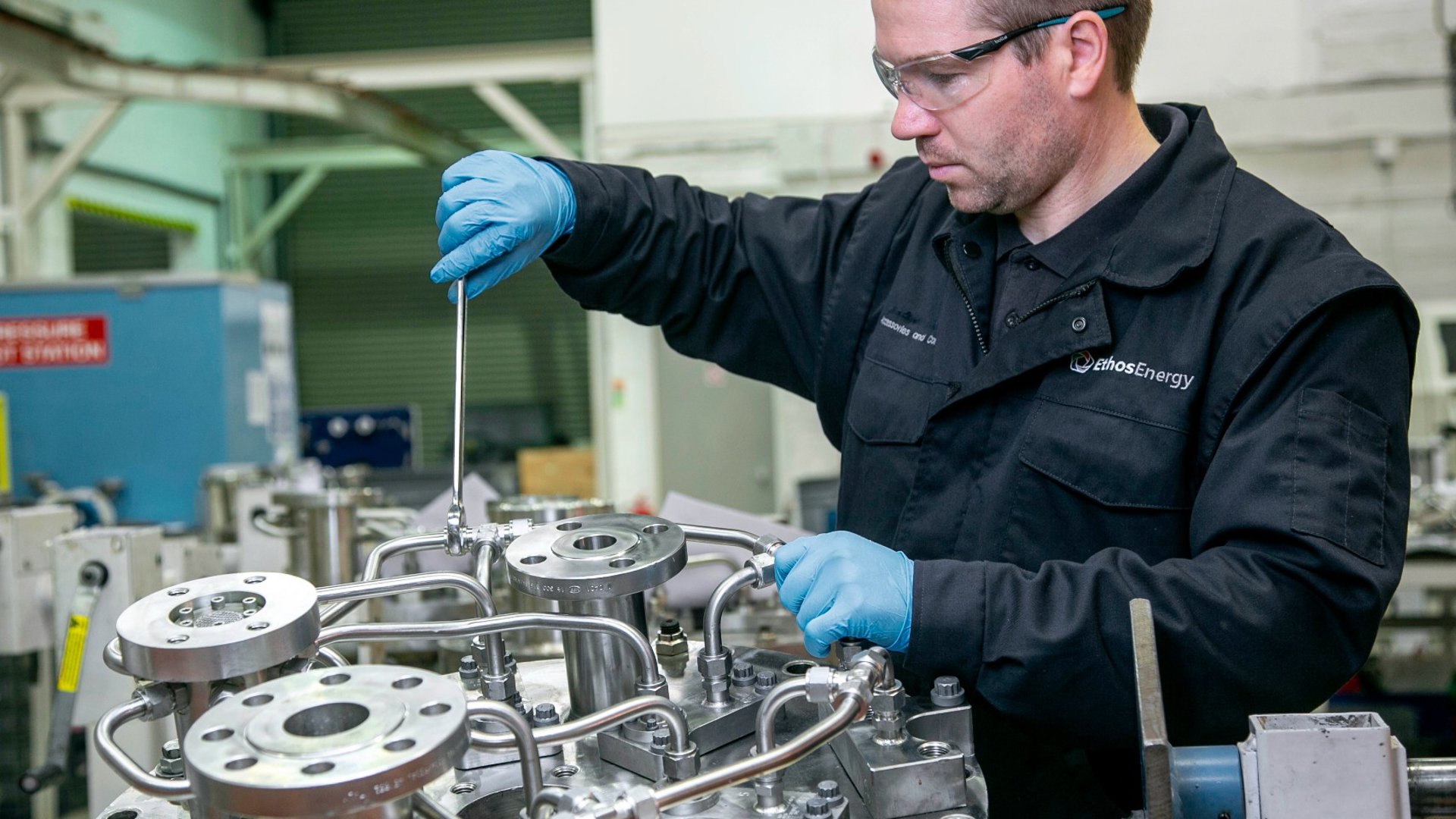 We provide gas turbine component repairs within the power generation, industrial and oil & gas markets. Our advanced technology repair and coating facilities are committed to developing solutions that keep our customers gas turbines running efficiently for longer.
Repair solutions to extend component life
EthosEnergy provides a wide range of gas turbine component repair services for your gas turbines used in the power generation, industrial and oil & gas markets. 
Our advanced technology repair and coating facilities are based in the US, United Kingdom, and Thailand, and through our alliance with Pratt & Whitney Power Systems (PWPS), we are dedicated to developing component repair solutions that help customers operate within their budgets and timescales. 
We also offer a broad portfolio of gas turbine repair development services that help to extend your component life, keeping maintenance costs and delays to a minimum. Component Repairs and coatings are supported by a global engineering team, focused on innovative repair and refurbishment techniques.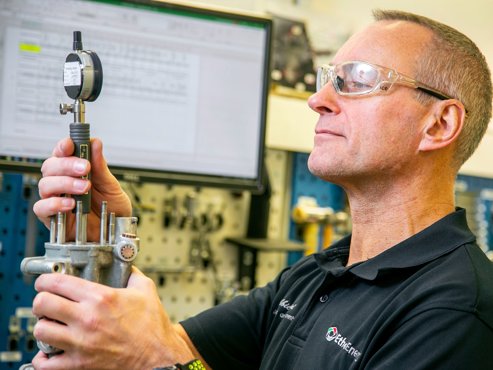 WATCH: World-class component repair facility
EthosEnergy's state-of-the-art repair facility in Rayong, Thailand provides a comprehensive portfolio of component repair services for a wide range of heavy industrial gas turbines. This includes quality hot gas path and combustion component repairs with quick turnaround times for customers all over the world.
Hot gas path parts
Let EthosEnergy help you turn back the clock on your unit performance with our Hot Gas Path parts repair knowledge and capabilities. 
We use our technical expertise and large component inventory to service all of your Hot Gas Path parts, from Buckets to Nozzles and Shrouds, ensuring that they meet their full performance potential. 
We carry out a range of services including Hot Gas Path Parts inspection, repairs and coatings. 
Accessory repair
EthosEnergy offers complete in-house manufacturing cycles for all stationary accessories and parts, such as nozzles and shrouds 
Regardless of size, combustion type, or fuel source, EthosEnergy provides gas turbine accessories repair, with a single integrated solution that simplifies the supply chain, ensuring the delivery of equipment on-time. 
Our experienced engineers analyze all gas turbine operational factors to develop cost-effective accessory repair service programs that are aligned with control, combustion, emission thermal spread, and life extension targets. 
Technical services include Dry Low Emission (DLE) repairs and dedicated mapping technicians to help you increase efficiency, minimize maintenance costs, and reduce downtime.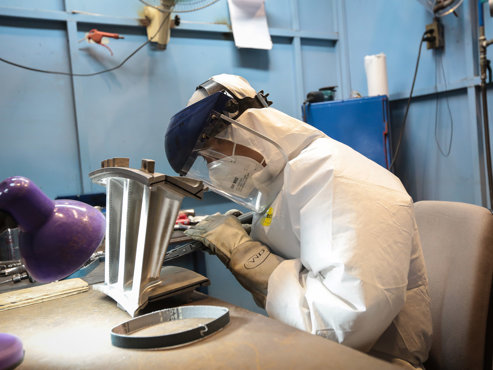 Combustion liner wheeling
Our expert team will establish accurate flow rates and match Gas Turbine combustion components. 
Our Combustion Liner Wheeling Services includes analysis of the combustor flame temperature spread (can-to-can), which is determined by variation in the fuel and airflow rates within each combustor assembly. 
To maintain gas turbine service performance and to minimize the risk of damage to hardware, it is important to establish accurate flow rates and match combustion components to regulate performance.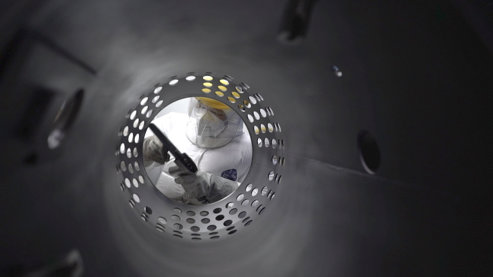 Fuel nozzles
EthosEnergy provides a one-stop-shop dedicated to Gas Turbine Fuel Nozzle repairs, with OOEM approved comprehensive testing. 
Our expertise and experience in Gas Turbine Fuel Nozzle overhaul and repair enable us to deliver, where possible, performance and life cycle improvements across a wide range of gas turbine models, sizes, combustion types, and fuel sources.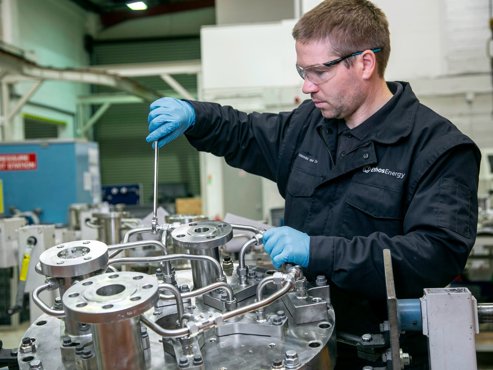 Proven solutions for gas turbines
A broad portfolio of work with real-life examples showing increased reliability, increased output, and industry leading quality. 
View all real results