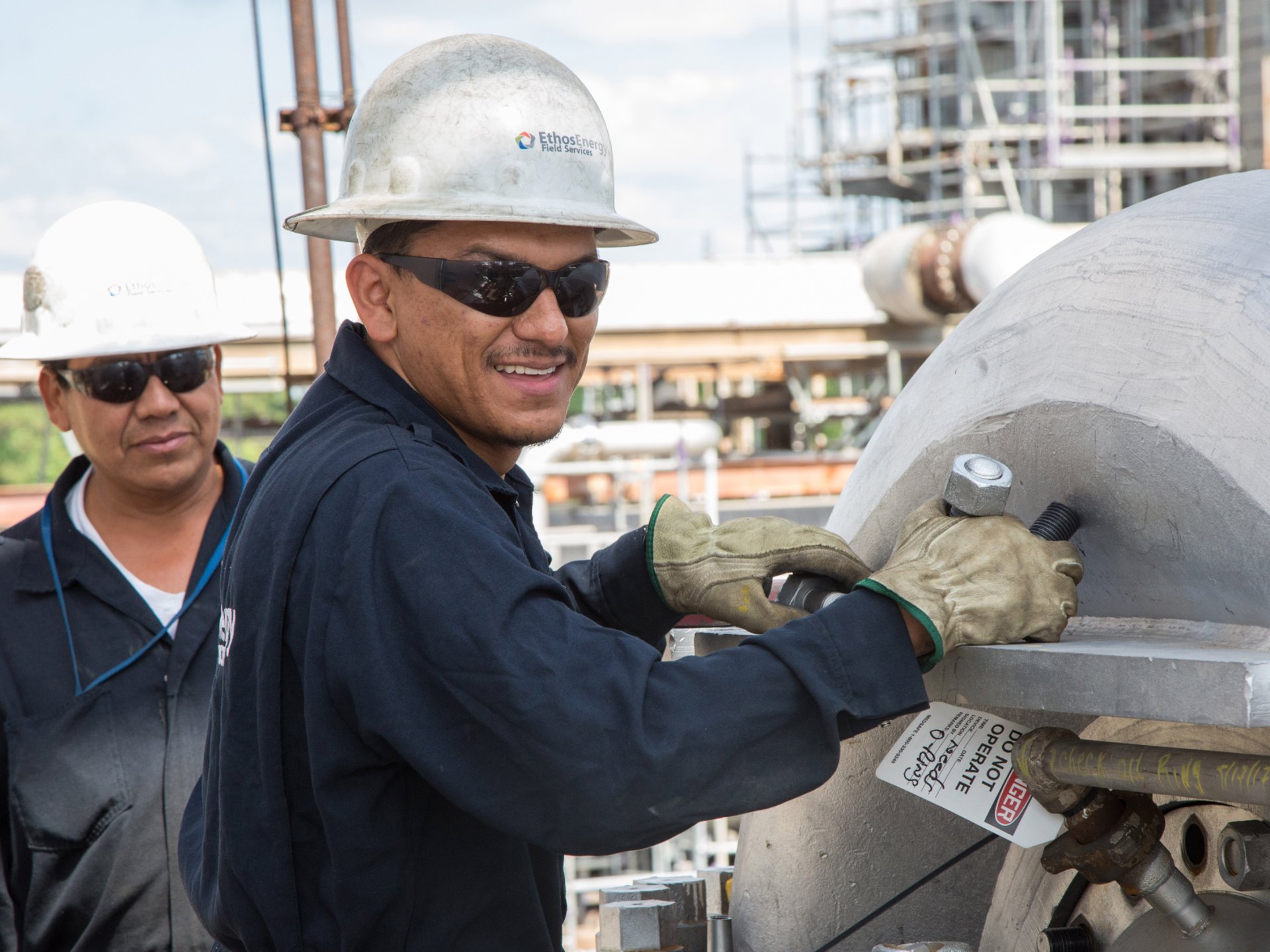 As the largest global independent provider of field services, EthosEnergy has extensive experience in servicing multiple gas turbine product lines; aero-derivative, light and heavy industrial gas turbines, components and accessories.
Responsive and innovative
Our field and site services have been built from our reputation on responsiveness and innovative solutions that others often miss. 
EthosEnergy provides complete outage planning, safety planning, inspection, overhaul services, full-time engineering support, project implementation, parts supply, and more. Anything that we can do at an EthosEnergy repair facility, we can also do on-site. 
We focus on the overall outage schedule, technical performance, and cost management to complete your maintenance event on time and within budget. 
EthosEnergy holds more than 25 years of field service experience, helping to support your maintenance planners, outage managers, and project engineers in delivering outage services that meet or exceed your expectations.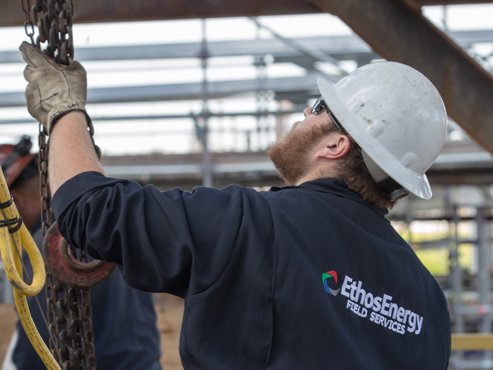 NDE and borescope inspections
EthosEnergy is committed to providing outstanding, responsive, on-site service solutions to improve operating plant competitiveness and profitability. 
To achieve this goal, field personnel teams are equipped with advanced Non-Destructive Evaluation (NDE) tools to allow for experienced specialists to perform extensive and accurate turbine inspections. 
Allows experts to visually inspect numerous areas of equipment that are otherwise inaccessible without the disassembly of major components. Visual inspections performed by our specialists minimize outage durations, help to effectively plan for future outages, and optimize overall plant availability.
We utilize high-temperature borescopes for the inspection of hot parts in gas turbines and steam turbines, which allows for a visual inspection of equipment shortly after shutdown. This new video system delivers high-quality images that specialists can evaluate immediately and then initiate appropriate service measures. 
As a high-temperature borescope makes it possible for inspection to begin at temperatures as high as 1,000°F, up to eight hours of turbine cool downtime can be eliminated, potentially reducing lost generating capability. 
Once all pre-inspection requirements are met, the new turbine inspection process can begin within 30 minutes of the outage team's arrival on site. With a high-temperature borescope, one qualified specialist can perform the inspection of critical parts is often less than two hours. 
On-site repairs
Rotors, casings, fuel nozzle, and weld repairs can often be carried out during a major overhaul as direct on-site repairs.
Critical areas examined during on-site repairs include compressor blades, rotor journal, and turbine wheel conditions. In addition, Non-Destructive Testing (NDT) blades, dovetails, blade migration, and balance weight locations are all inspected to the latest OOEM specifications. 
A compressor component's anti-corrosion and increased efficiency coating, WG-50, is Sermatel 5380DP equivalent and can be applied to individual components or to the assembled rotor. Additionally, turbine section anti-corrosion and bucket anti-rock coatings can be applied to the wheel, buckets, individual components, or the assembled rotor.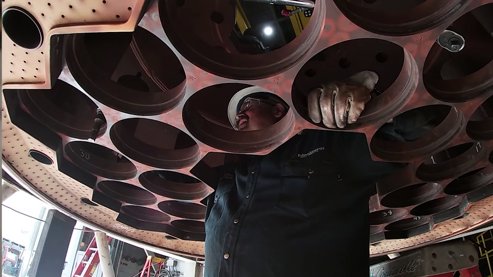 Overhaul and outage planning
We have built a reputation for rapid responsiveness and delivering innovative solutions by incorporating all of the field service resources of a major OOEM to become the largest independent provider of rotating equipment services. 
We provide a full range of field overhaul services including: 
Outage planning

 

Safety planning

 

Inspection

 

Overhaul services

 

Full-time engineering support

 

Project management

 

Parts supply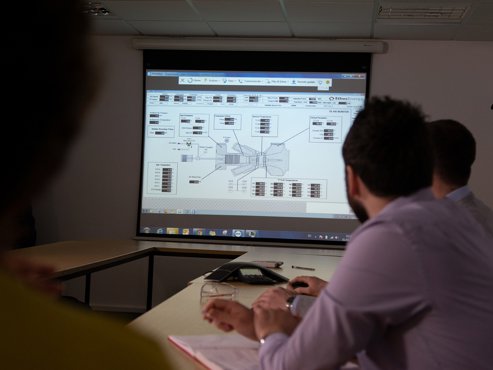 Proven solutions for gas turbines
A broad portfolio of work with real-life examples showing increased reliability, increased output, and industry leading quality. 
View all real results