Elisabetta Casto presents at DGTA NL Gas Turbine User Day 2023
Start date

08:00 13 April 2023

End date

18:00 13 April 2023

Type

In Person

Location

Nieuwegein
Register now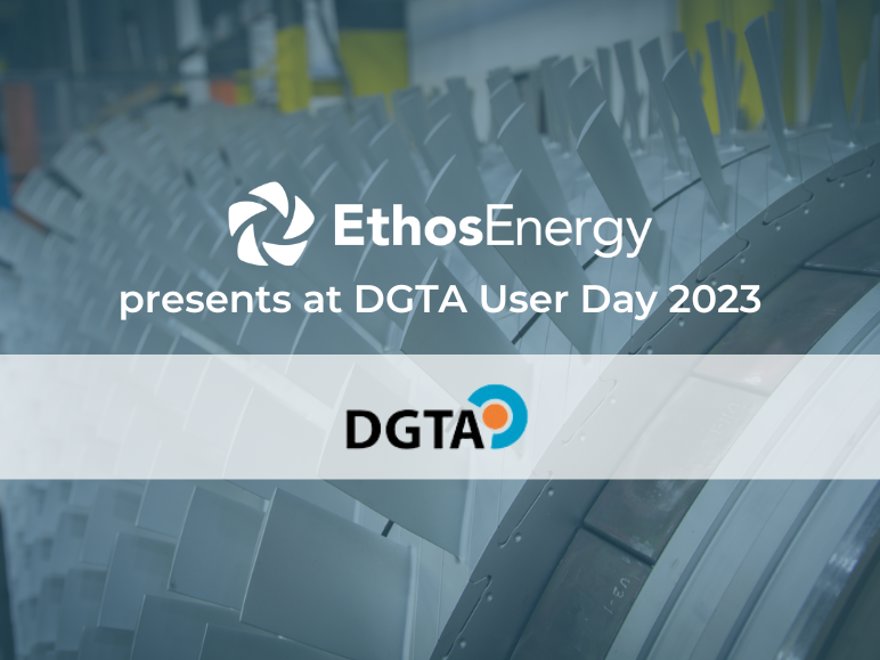 Proud Silver Sponsors of this year's Dutch Gas Turbine Association in Nieuwegein, Netherlands
The Dutch gas turbine user day will take place in Nieuwegein on 13 April.
Our Gas Turbine Engineer, Elisabetta Casto, will be presenting EthosEnergy's Gas Turbine Life Extension program. 
Location: Koninklijke Metaalunie, Einsteinbaan 1 Nieuwegein, the Netherlands
A day full of interesting topics such as sustainable product solutions, services, recruitment and retention of personnel. The day will end with a joint networking reception & dinner.
EthosEnergy's Gas Turbine Life Extension program: Proven and reliable end of life solutions for aging fleets, including heavy duty gas turbine frame B, E, and F class as well as mature Westinghouse units. EthosEnergy's solutions have been engineered to meet or exceed the original equipment manufacturer and the recommended end of life.
Looking to find out more about this service? Read more here.
The day event will consist of the following activities:
08:30   Registration
09:00   Welcome
09:15    GT in energy transition, a vision on industrial developments, TU Delft 3mE
09:45   Engine Performance (Aviation), TU Delft Aerospace 
10:15 Break 
10:30 Case study; Technical lifetime extension, Ethos Energy 
11:15 Case study: Control solutions to lower Gas Turbine emissions, Holland Controls 
12:00 Lunch 
13:00 Case study; NOx reduction on a Hydrogen Fired Gas Turbine, CECO Environmental 
13:45 Case study; Pricing on the energy market, Recoy
14:30 Pause
15:00   User experience; 2400 MW plant performance/widness tests, Energy consulting KEMA FZE 
15:45   User experience; Alternative fuels, Uniper 
16:30 Recruitment and retention of employees, how do you remain an interesting employer!? , teQ Services
17:00 Overview of courses & training in NL
Sign up to attend the event!
Register your interest in DGTA '23 to secure your space and to hear more about EthosEnergy's Gas Turbine Life Extension program.
Register now