EthosEnergy keeps Telfer site operational during cyclone
Date

May 03, 2023

Category

News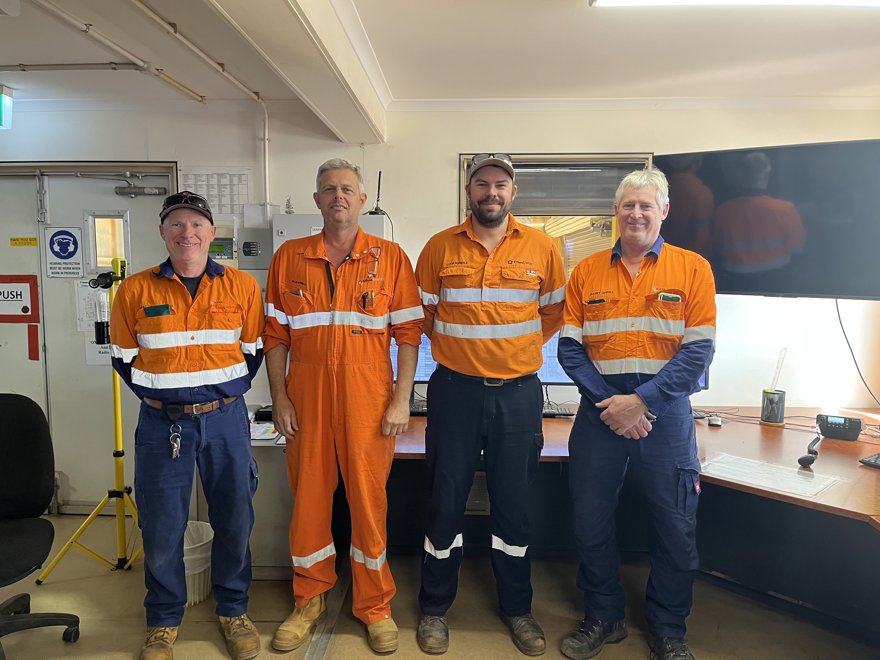 On Thursday, April 13, the Western Australian coast witnessed Isla, a Category 5 cyclone which left the Telfer mine in its direct path.
The site was predicted to receive the force of a Category 3 cyclone around midday on April 14, leaving the site owners, Newcrest, with a difficult decision to make.
Newcrest decided to evacuate the Telfer mine except for essential personnel. This left a small number of crew which included four EthosEnergy personnel to be on deck until the cyclone passed, and relief could be flown back to the site.
Barry Shires, Operations & Maintenance Superintendent, Martin Robinson, Leading Hand, Dean Howell, OMT Electrical, and Liam Kendle, OMT Electrical, were the brave personnel who stayed at the facility during the cyclone. EthosEnergy, along with the other essential crew members, stayed in a shelter where remote monitoring of the power stations had been set up.
The eye of the cyclone passed over the Telfer site at around 11:30am on April 13, and Telfer experienced nearly three inches (70 mm) of rain and wind gusts of up to 78 mph (126 km/hr). After the eye passed, the wind rapidly returned and lasted for about an hour post the eye of the cyclone before reducing back to normal levels.
Despite the difficult circumstances, power, IT, and mobile services continued uninterrupted throughout the cyclone, and all personnel remained in the shelter until it was safe to leave. Two gas turbines and one diesel generator ran through the duration of the event with no issues.
Fortunately, everyone was safe, and EthosEnergy's contribution allowed the Telfer site to keep running during the difficult circumstances.
We are incredibly proud of our EthosEnergy teammates who kept the lights on for our customer.