ECOMAX® premieres in MENA
Automated combustion tuning for two GE Frame 9FA gas turbines minimizes unplanned outages
Goals

Reduce Forced Outage Rate
Reduce Maintenance Spend

Sectors
Asset

Location

Turkey, MEA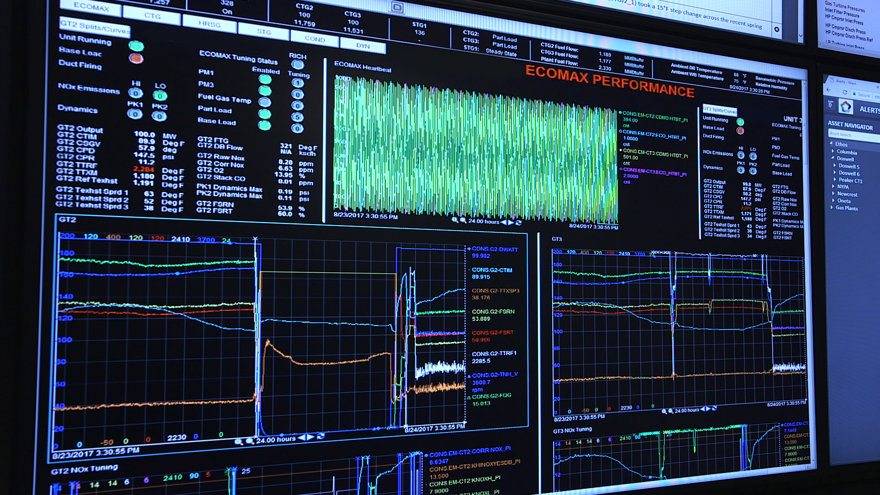 Customer Challenge
Our customer-owned Combined-Cycle Power Plant is a 775 MW gas-fired power plant in Turkey. In 2021, our customer acquired the power plant and a number of other assets. They soon got the plant up and running again, but there was a problem. The plant's two GE Frame 9FA gas turbines were suffering from combustion chamber issues. These would cause the engine to trip, which in turn led to the unit having unplanned outages.
Under previous ownership, the power plant's two gas turbines had been modified – but not by the original equipment manufacturer. Because the modifications had been carried out by a third party, the OEM wouldn't support inspection or maintenance of the gas turbines. What the OEM was prepared to do, however, was replace the modified combustion chamber sections and some turbine parts but at a cost of some $20 million. Per unit.
The location in Turkey sees significant fluctuations in temperature. Over the summer months, you can expect temperatures in the region of 30°C (86°F), while winter temperatures can drop to as low as -3°C (26.6°F). And during the day, temperatures can go from 10°C to below zero. This causes unit instability.
The EthosEnergy Solution
EthosEnergy provided the answer: ECOMAX®, our automated combustion-tuning platform.
We asked our customer if we could do a trial run – manually tuning the combustion control parameters – to see if we could successfully implement ECOMAX®. They agreed.
If the trial went well, this would be the first time ECOMAX® was used in Turkey. And the first time it would be installed in the combined region of the Middle East and North Africa.
It would also be the first time that EthosEnergy would use its ECOMAX® solution for an F-class engine that had been given a non-OEM upgrade.
Speak to our experts
Customer Benefits
The trial was a success. Having carried out a thorough inspection and manual combustion tuning, we were able to offer the power plant ECOMAX® for both of its gas turbines. The customer has subscribed to ECOMAX on an initial three-year license agreement. The agreement is set to be renewed in year four.
This has given the power plant a fully customizable, automated solution and has minimized unplanned outages. Running on the baseload, the unit is no longer tripping during changes in temperature.
ECOMAX® has helped them save in the region of $15 million in capital expenditure. It has given it the reliability it was seeking. And it has helped the power plant maximize its output, better manage its emissions, and reduce the risk of human error through manual tuning.
Download our case study here
Looking for more?
We have a wide portfolio of case studies with proven results in our ECOMAX® system. View our hand picked examples to read more.