70,000 MW per year increase via ECOMAX®
Flexible and responsive auto-tuning solution to maximize performance and efficiency
Goals

Increase Power Output
Reduce Maintenance Spend

Sectors
Asset

Location

Plaquemine Parish, Louisiana, United States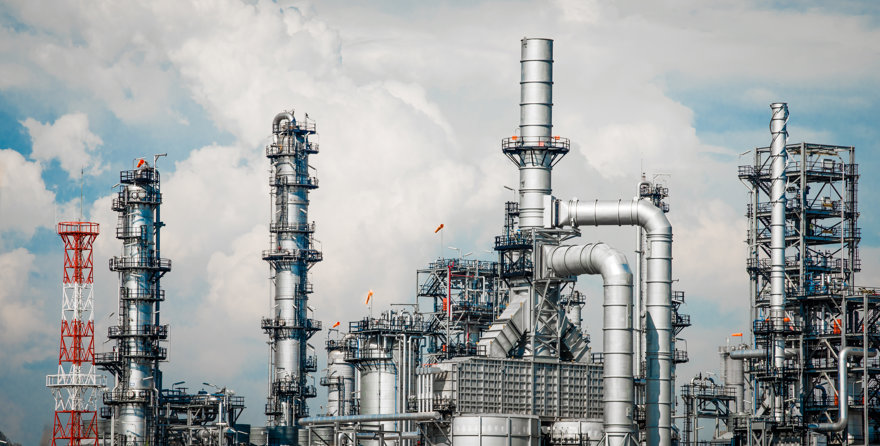 Project Overview
A petrochemical plant with a fleet of four 172MW 7FA gas turbines was looking to maximize the performance and efficiency of their units as part of their long-term sustainability goals.  Without an auto-tuning solution, they were forced to contract a third-party to perform manual tuning which negatively impacted bottom line and unit performance. It also didn't maximize MW output potential, which caused the units to burn more fuel than needed, decreased part life, and failed to minimize CO2 emissions.      
ECOMAX® with Tru-Curve allowed the units to run up to the firing limit year-round, generating substantial gains in performance (a cumulative 70,000+ MWs per year), reduced fuel consumption, and greatly reduced emissions (27,000 ton per year CO2 reduction).
The Challenge
The plant was in search of an auto-tuning solution as well as guidance and education around de-rating their units and properly reading and identifying the significance of combustion dynamics monitoring system (CDMS) alerts. 
The CDMS gave them the ability to receive alerts when they exceeded combustion limits and they had a remote monitoring agreement with the OEM, however it was costly and inefficient to bring in someone to manually tune the units every time the CDMS indicated an issue.  The current tool was only for reporting and identification with little ability to solve any tuning issues internally. 
To maximize efficiency, they needed a nimble and responsive solution that could be controlled from within the plant.  Adding to the challenge, the units did not initially have raw NOx probes, limiting their flexibility within the control system. 
(Photo: combustion hardware before ECOMAX® installation)
The EthosEnergy Solution
After discussions with EthosEnergy's engineering team, the plant contracted EthosEnergy to install ECOMAX® with Tru-Curve auto-tuning on one of the units. This allowed greater flexibility and control from within the control room via a computer-based turbine controller utility.  As a result, there was no longer a need for a tuner to come to site after a combustion inspection, hot gas path inspection, or major inspection, saving on planning and costs.  It also allowed winter and summer max firing temperature adjustment while mitigating combustor dynamics, increased parts life, and automatic de-rating of the gas turbine if combustion dynamics could not be maintained below established limits.    
Because the unit was always tuned, this allowed operation up to the firing limit year-round, truly maximizing the performance of the unit. 
After a full cycle of reliable run-time and a review of combustion hardware, the same system was successfully installed on the remaining three gas turbines at the site and later across eight other units for the parent company across North America, including the following engine types: 7FA, 7EA, and 501D.
(Photo: combustion hardware after ECOMAX® installation)
Key Results
Firing temperature increase from 2400 Fahrenheit to 2424 Fahrenheit
Observed one MWe per 10 degrees of firing temperature increase for a total output increase of 9.6 MWe
Observed 8 mlb/hr (8000 pph) of HP steam flow per each 10 degrees of firing temperature increase for a total output increase of 10.4 MWeqv. of steam
20 additional MWs for 98 MMBtu of additional fuel (4.9 INHR)
465k MMBtu per year of fuel savings
27,200 tons per year of CO2 reduction from increased steam efficiency and lower CO from tuning improvements
Over 70,000 new MWs per year produced at 4.9 MMbtu per MW
Speak to one of our experts
About ECOMAX® with Tru-Curve
Burning a lean premixed flame can keep NOx emissions low; but, too lean of a flame can result in instability.  This instability (combustion dynamics) can result in costly damage to the combustion chamber and downstream components.  Manual tuning demands a conservative balance between emissions compliance and combustion dynamics. 
ECOMAX® is a fully automated platform which manages emissions, provides flexible operation, and increases thermal efficiency of a gas turbine power plant.  The base system automates tuning for continuous NOx & CO compliance, flame stability, and acceptable combustion dynamics.  
Turbine fuel-to-air ratio is a key parameter affecting gas turbine (and power plant) performance. Although raising the turbine's baseload fuel-to-air ratio will improve power output and heat rate; emissions and combustor dynamics are adversely affected. 
Tru-Curve® is a module for ECOMAX® that raises the turbine's baseload fuel-to-air ratio.  Specifically, it is a bias of combustion operation toward one edge of the operational envelope, while ECOMAX® continues to manage emissions and combustor dynamics within the envelope.
Learn more about ECOMAX
Read our gas turbine case studies
A broad portfolio of gas turbine case studies with real-life examples showing increased reliability, increased output, and industry leading quality.
View our hand picked case studied, or click to view all.
View all case studies
WATCH: Our gas turbine facilities in Torino and Houston