Major outages at two of Pakistan's largest steam turbines
Success Story: Lalpir Power Limited and Pakgen Power Limited Bringing global expertise, flexibility, and a local approach to steam turbine and generator maintenance services
Goals

Improving Efficiency
Increase Power Output
Reduce Operating Costs

Sectors
Asset

Steam Turbines
Generators

Location

Punjab, Pakistan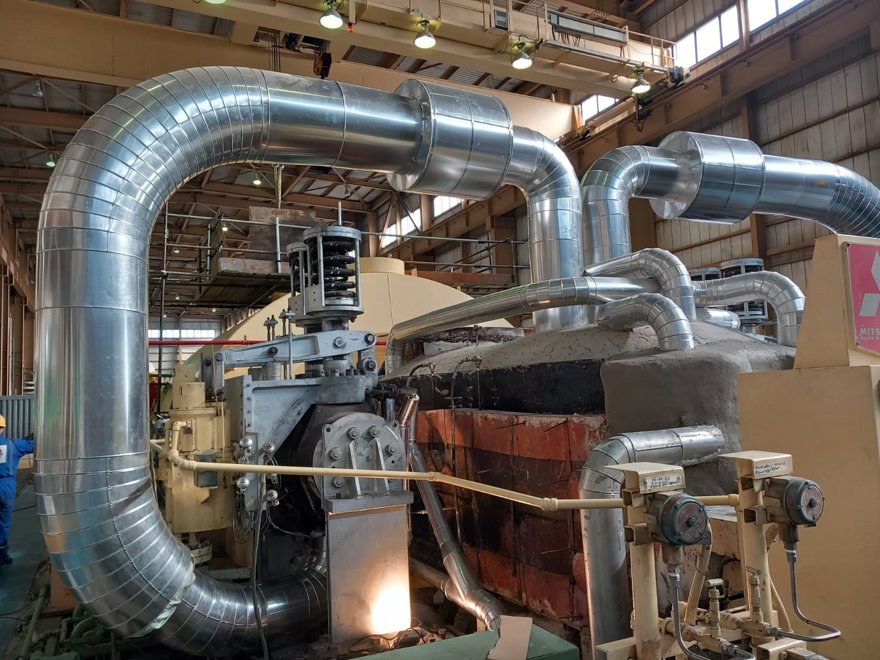 The Opportunity
Speaking the client's language, quite literally 
There's no place like home. That's what EthosEnergy regional Sales Account Manager thought when we made our first visit to a thermal energy power plant in his native city of Mehmood Kot, in the Punjab region of Pakistan. 
The plant is home to two of the largest steam turbines in Pakistan. These twin-sister 365 MW units are owned and operated by Lalpir Power Limited and Pakgen Power Limited, which are part of the Nishat Group, one of the leading and most diverse business groups within the MEA region.  
Since that first business trip in April 2018, we have enjoyed a close relationship with Lalpir and Pakgen. We received our first RFQ (request for quote) the same year and in September 2019 we performed a major outage of the Pakgen unit.  
That went well. And when the next major outage came around in 2023, this time for the Lalpir unit, the plant turned to us once again.  
The Performance
Local knowledge, global experience 
There are different OEMs (original equipment manufacturers) for the plant's steam turbines and generators. But in EthosEnergy, not only has the client found an international power plant maintenance company that speaks its language. It has found one with experience of working across multiple product lines and with equipment from multiple OEMs.  
Whatever the scope of work, whatever the issue, we can cover it.  
We disassembled the equipment, pulled out all the rotors, sandblasted various components, undertook extensive fact-finding investigations, and carried out all necessary repairs before reassembling everything. And our site and field services team – which stretched to 82 people on peak days – replaced 100% of the steam turbine's seal strips. 
There was one known issue before the outage: High vibration on bearing #5. It was in zone B, worryingly close to zone C. We found some potential causes and fixed the problem. On start-up, vibration was back within zone A, just as if the equipment were brand new. 
The Impact
Listening to requirements, accommodating changing needs 
The outage lasted between 1st February and 28th March. By performing much of the work on site, we helped the client avoid the costs and inconvenience of an extra 1–2 weeks of outage, as well as make savings on the costs of delivery. We also helped improve efficiency, lower running costs, and increase the unit's output.  
But perhaps where we made the most significant difference was in our flexible approach. We showed we not only understood our client's exact requirements, but we could adapt to its changing needs – at times, within the space of a single day.  
We now hope to build on this platform of two successful outages and have already had fruitful discussions about the next one, this time for Pakgen. 
View more of our success stories
Over the last four decades EthosEnergy has learned the importance of listening to our customers and responding with solutions. We have developed a broad portfolio of steam turbine capabilities, products and services to meet those needs.
View our hand picked case studies, or click to view all.
Case studies