First Solar Compressor Repair in EthosEnergy Middle East Workshop
Date

May 23, 2023

Category

News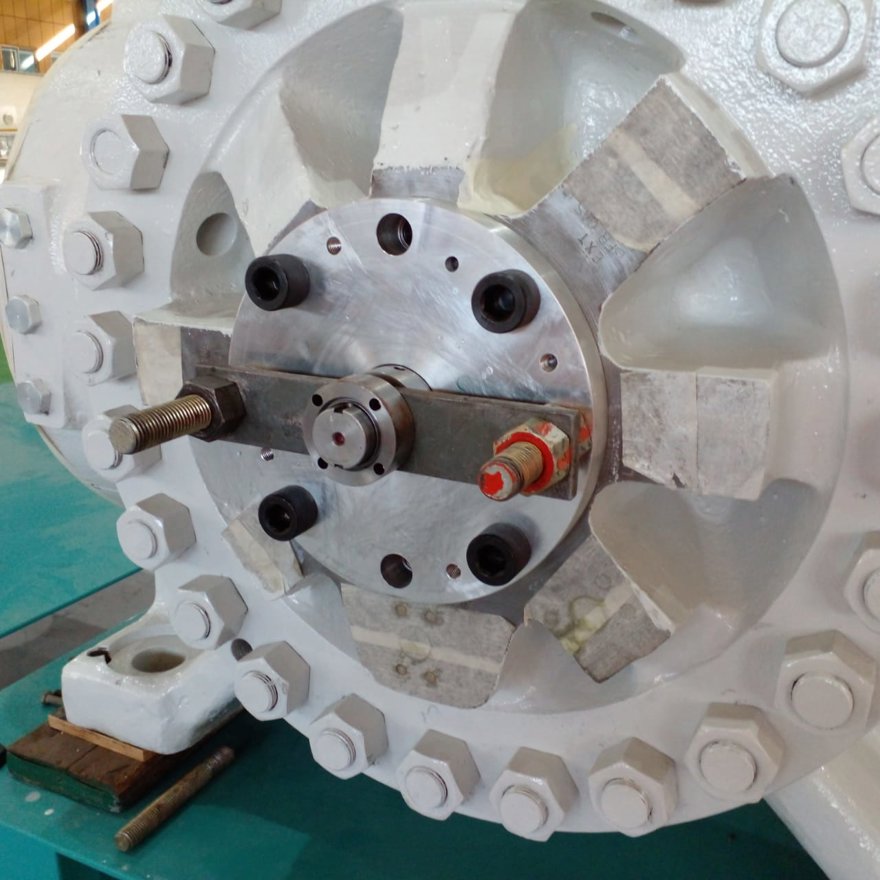 New Abu Dhabi engineering workshop completes first Solar® compressor repair
Globally, we have always been a one-stop shop. Now, in the Middle East, we have also become one locally. 
When we moved to a new engineering workshop in the Industrial City of Abu Dhabi, the 86,000 sq. ft. facility did more than just triple our footprint in the region. It also allowed us to offer – for the first time in the Middle East – the full scope of the manufacturing and repairing of components under various API licensing.  
We've been able to invest in new machinery, including a balancing machine to support rotating equipment, such as steam turbines, gas compressors, and pumps. That means we can better respond to a fast-growing market that is so critical to the delivery of energy projects: the rotating and oil and gas equipment market.  
Recently, we had the opportunity to showcase the speed and breadth of our service offerings as a compressor maintenance company and demonstrate why our investment of over $2 million in our new Abu Dhabi workshop has been money well spent – an investment that's good for our team in the Middle East and great for our clients across the region. 
Did we have the capability and confidence to rise to a new challenge? 
Adding Solar® compressor servicing to our Abu Dhabi portfolio 
The client in question is a major oil and gas company in the region. Since 2020 we have been rebuilding and repairing its steam turbines and compressors. Historically, however, when it came to Solar® gas turbine compressors, our client would go to the OEM for maintenance work or repairs. 
But with a good relationship and history now built up between us, our client was keen to find out whether we could take care of its Solar® compressor needs as well. Did we have the technical ability? 
We have been carrying out compressor maintenance at our Abu Dhabi repair shop since ​​​​2018​.​​ B​ut while our team there is relatively new, we can call on decades of experience and know-how from our colleagues in the US and the Netherlands. The Light Turbines team at our facility in Houston has a long history of working with Solar® compressors and, in Enschede​, Netherlands​, we have a Center of Excellence for the repair and upgrade of centrifugal compressors. 
Knowing we had that unrivaled level of technical support behind us, we leapt at the chance. We put together a proposal, which the client was happy with. It matched what it was looking for, both in terms of price and – crucially – lead times. 
Regular communication is key 
The work involved completely dismantling, inspecting, repairing, and rebuilding a Solar® C3066 compressor.  
Aside from the shorter lead times and cost savings we were able to provide, we also made sure we kept in regular communication with the client throughout the rebuild. That allowed us to ensure we understood and met their expectations.  
There were a few challenges, however, that we needed to address:  
1. Dismantling the compressor 
This was the first time our Abu Dhabi team would dismantle this special type of compressor. We had two options: horizontal or vertical dismantling. Horizontal dismantling is often seen as the go-to approach, but we realized that for this particular compressor it would actually be easier to dismantle it vertically. 
The OEM had applied a coating to the compressor. We took advice from our Houston team on applying a low-friction metal coating. We looked to see what was available locally and then made our recommendations to the client. 
3. ​​​​Recording dimensions 
​Due to the build of the compressor, careful dimensional inspection had to be carried out and recorded during each stage of the assembly ​– not just of the compressor but of other components as well. ​ 
Multi-product specialists 
We re-assembled the rotor with a new discharge shaft. We also recoated the stator, refurbished the bearing, and fabricated a new dummy bearing for transport. 
​​​​​​​The client had wanted the compressor ​ready and ​back on site by ​April 2023​​​. We were able to comfortably meet​, and even exceed​ that deadline​ by finishing the project in November 2022. Allowing us to​ stay in line with the client's original project plan.  
In doing so, we showed that our new Abu Dhabi facility can pretty much handle anything that's thrown at it. We now have the scope to provide a multi-product service, working on the whole portfolio of a client's rotating equipment. 
Our Abu Dhabi Facility
Click through to read more about our new EthosEnergy service facility in Abu Dhabi