Abu Dhabi
EthosEnergy Abu Dhabi regional hub provides a range of engineering, manufacturing, maintenance, overhaul and repair services.
Location

Abu Dhabi, United Arab Emirates

Services

Maintenance
Manufacturing & Fabrication
Repair & Overhaul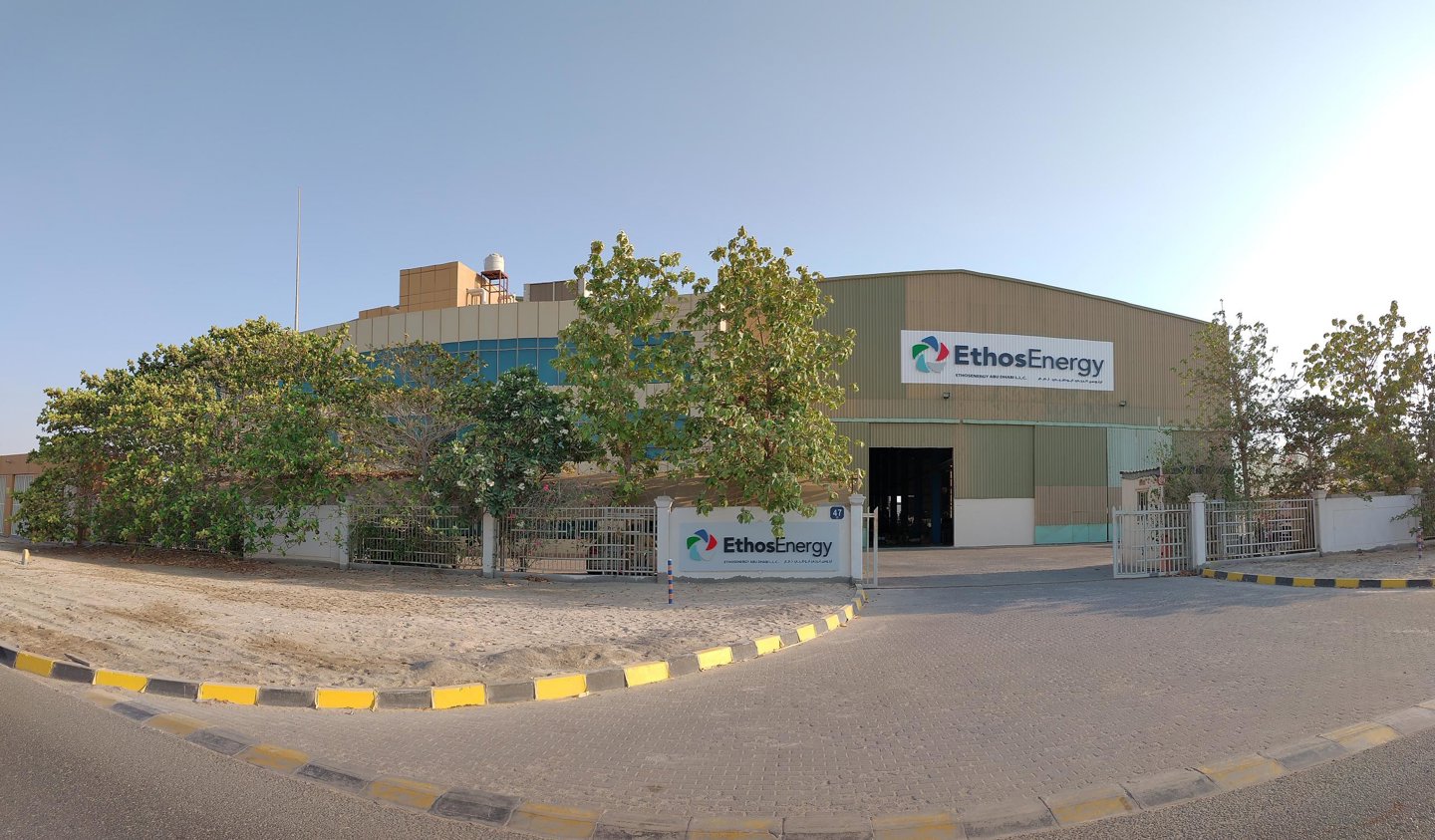 EthosEnergy Abu Dhabi Capabilities
EthosEnergy Abu Dhabi workshop capability is rapidly expanding with the recent procurement of multiple CNC machines, allowing for the mass production of high quality value components for rotating equipment in the energy and industrial sectors.
Valve workshop capability has also expanded with the introduction of test units for shut-off and control valves in the range ½" to 24", as well as test units for safety (relief) valves ½" to 16".
We can also test API gate valves (all sizes and pressure rating) including; ball valve major repair up to 36", ball valve refurbishment and testing up to 60", and butterfly valves up to 120".
Speak to one of our experts
Manufacturing Services
Valve Repair, Servicing and Testing
Welding services (Carbon, Alloy, Stainless, Inconel)
Tubular repair
Centrifugal Compressor Overhauls
Pump Overhauls
Steam Turbine Overhauls
General Rotating Equipment repairs
API manufacture and component repairs for licenses API 6A, 16A, 5CT, 7-1 and 16C
API Tubular Repair (API 7-1 and API 5CT)
DP Master licensed: Thread manufacturing and repair.
Repair, servicing & spare parts manufacture
TIG, MIG, SMAW, SAW, Cladding and Plasma Cutting
Post weld heat treatment
NDT capabilities (Dye penetrant & MPI)
Turning capability (up to 7 m length)
Vertical boring capability up to 2.5 m x 2.5 m high
Reverse engineering and manufacture of valve components for stem, plug, gate and seats
Grinding and lapping machines
Nitrogen pressure testing up to 5,000 psi
Hydro testing up to 30,000 psi
Crane lifting capacity up to 10 tons
Low Speed Rotor Balancing up to 7,000kg
Download our Abu Dhabi Facility Overview
Read our latest news stories from the team in our Middle East region
New workshop triples the company's footprint in the MENA region and allows for additional focus for new product and service capabilities.
News

First Solar Compressor Repair in EthosEnergy Middle East Workshop

Find out more

News

New Middle East regional hub positions EthosEnergy for future growth

Find out more
View our case studies from the Middle East
View our hand picked case studies to read more about our oil and gas, power generation, and industrial experience in the Middle East.