How EcoView™ is leading the way for ESG transparency
Date

July 19, 2023

Category

Impact
Q&A: How EcoView™ is leading the way for ESG transparency
EthosEnergy has introduced the industry's first Life Cycle Assessment (LCA) solution for gas turbine rotors, enabling full visibility of environmental impact and a quantifiable reduction in CO2 emissions. 
This new assessment tool, EcoViewTM, provides customers with quantifiable evidence of CO2 emissions produced throughout the whole product life cycle. To provide a deeper insight into the benefits of the LCA calculator, we sat down with Massimo Valsania, VP Engineering for a Q&A session…
Q: How did you identify a need for the EcoView™?
A: We know we have a responsibility to make a positive difference in the world and in order to make a change, we have to take a leading role in shaping a better today and future for generations to come. 
As well as exploring hydrogen blending, we took a closer look at our other projects and activities and identified the Life Time Extension (LTE) Programme as the right place to apply the life cycle assessment concept.
Through the LTE Programme we are able to extend the life of existing rotors and enable our customers to run their assets well beyond the original recommended life, resulting in both financial and environmental savings. We were curious to quantify and communicate the CO2 savings to our customers, supporting them to make more informed decisions and simplify their emissions reporting. 
A growing number of companies are required to report on their greenhouse gas emissions and ESG performances. Our customers were already starting to ask for sustainability requirements, such as LCA in their tenders, which then accelerated a deeper dive into this project and, eventually, to launch EcoView™. 
Q: Why do you think EcoView™ is needed?
A: Increasingly more companies are now required to report their ESG performances - especially those operating within the EU – and this level of reporting will soon become mandatory. We see EcoView™ as a tool to help our customers have clearer insight into the environmental impact their products or services have on the environment, making It easier to report on the greenhouse gas emissions by providing exact data. 
By addressing each phase in the life cycle of our products, internally we can easily understand which activities are the most impactful, helping us progress towards more sustainable processes.
Q: How do you see it supporting EthosEnergy's focus on the circular economy?
A: We are applying EcoView™ to our rotor LTE Programme -  repairing and reusing existing rotors instead of producing and selling new assets. The concept behind the LTE Programme is in line with fundamental circular economy principles and we can now foresee environmental savings and benefits in terms of CO2 emissions, raw materials and consumption.
Q: What difference will it make to industry?
A: EcoView™ enables our customers to have clear insight on the real impact of their product life cycle. We carefully assess each phase in the life cycle of a product, outputting exact analytics which help us to have a clear overview of the product's environmental footprint. 
We have the scientific evidence, and we also want to have our studies certified by a third party through an Ecolabel Type III certification (EPD - Environmental Product Declaration). We believe this is key to provide credibility and precision to our customers. 
Widespread adoption of this approach has the potential to generate a cascade effect within the industry, where other companies will be persuaded to assess their environmental impact and enable customers to make more informed decisions to move towards a greener economy. We think this is a great way to enhance positive change.
Q: How does it work?
A: EcoView™ is a powerful tool developed in partnership with leading scientists and designed for businesses to assess the environmental impact of their products by carefully analysing each phase in a product's life cycle. 
When we make an assessment, we take into account all the inputs (energy, water, raw materials) and outputs (emissions and waste) associated with each phase of the product's life cycle. This spans from raw material extraction, to manufacturing, collection and end of life. 
This information is then processed by the LCA software which subsequently quantifies the environmental impact. This empowers the customer to make informed decisions to reduce their carbon footprint and make sustainable changes across the entire value chain.  
Our aim is to provide our customers with a certified LCA study (Ecolabel Type III certification - EPD) stating the environmental impact of the refurbished rotor and, in addition, a comparative LCA study to inform them about the environmental savings they are making, compared with buying a brand-new rotor. 
We have carried out such studies and the results are very positive, showing we can achieve up to 40% savings in CO2 emissions.
Q: What benefits will it have for customers?
A: Providing this invaluable information enables customers to make informed decisions, while demonstrating to stakeholders their commitment to and engagement with sustainability. From a compliance point of view, the Ecolabel Type III certifies results for the next five years, proving ESG credentials and giving a competitive advantage.
Q: Who is it available for – is it just for existing customers?
A: EcoView™ is available for our existing customers opting for a LTE of their old assets, although it's not limited to this group. We believe this additional feature to the LTE Programme is ideal for new customers, especially those who are committed to a sustainability journey.
Q: Sum up the impact of the EcoView™ in one word.
A: Transparency.
Q: What else is EthosEnergy doing to help its customers make energy more sustainable?
A: We are continually developing innovative and flexible solutions to help customers optimise their operations, while maximising efficiency and reducing emissions. We are focused on lifetime extensions on existing assets by adopting a 'repair vs replace' approach.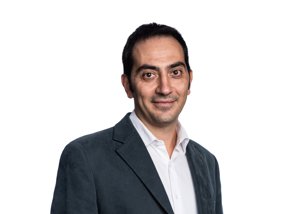 Massimo Valsania
VP Engineering
Massimo Valsania, Vice President of Engineering, has worked for EthosEnergy for over 13 years, where he has specialised in gas turbine rotor engineering and project management. 
Earlier this year, Massimo was appointed Hydrogen Europe's new Co-Chair of their Skills working group. The working group is a cooperation between Hydrogen Europe and Hydrogen Europe Research to understand the trends and needs for hydrogen development.