Versatility saves €11m in GE Frame 6FA gas turbine overhaul
Goals

Life Extension
Reduce Maintenance Spend

Sectors
Asset

Location

France, Europe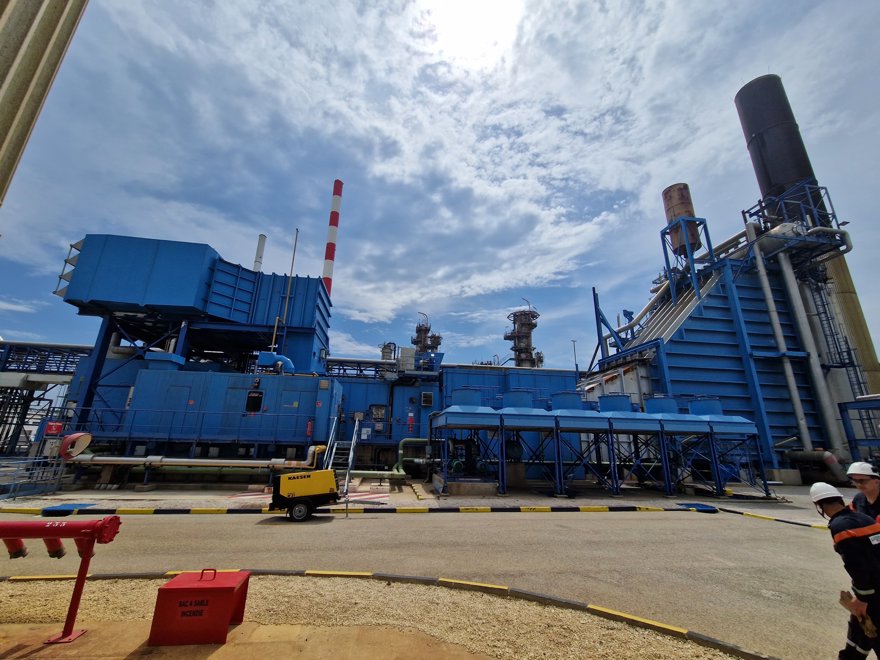 Getting the project cooking with gas
There's a first time for everything. Especially when it comes to expanding into new technology spaces. 
Which is why we have jumped at the chance to help France's largest utility company. They want to perform a major inspection on their GE Frame 6FA gas turbine in one of the country's biggest gas power stations. 
By winning this client contract, we saw off fierce competition from GE, the OEM, among others, making it a major deal for EthosEnergy.  
With one key difference – we have never performed a major inspection on a Frame 6FA gas turbine before.  
What gave the client confidence, and ultimately won the contract for EthosEnergy, was our prior experience with the 7FA frame – a directly scaled-up version of the 6FA.  
By applying the same knowledge and impeccable standards to the 6FA, we were able to offer the major inspection and build on our French market for gas turbine services. 
An exciting opportunity to broaden our technological horizons with new product development, it also means strengthening our client bond with open, honest communication from the start. 
With the 6FA being one of the customer's main production-critical, revenue-generating gas turbine generators, it is vital for the overhaul to be carried out professionally. And fast.
Three countries, two phases, one goal
The major overhaul of the Frame 6FA gas turbine will be carried out in two phases: removing and shipping parts for repairs, and reinstalling and recommissioning the unit. 
With the clock ticking, our field service team will set to work carefully removing the original parts from the GE Frame 6FA before shipping them to our overhaul facilities in Rayong, Thailand, and Aberdeen, UK, for the necessary repairs. 
Knowing that a two-phase project usually requires more time, and extra downtime for the unit, we will adapt our working pattern in Thailand to complete the necessary overhaul within a shorter time frame.  
This ensures that repaired parts will be returned to the site on time, and the GE Frame 6FA up and running at the gas power station before crucial deadlines. 
Understanding that communication is key, no matter how big the project, we have made great efforts to build further trust with the company through responsive, nimble communications and give them confidence in our overhaul. 
Minimal spend, maximal pay-off
This project is set to bring about three major successes for our customer, the first being a successful major overhaul of the GE Frame 6A, delivered and completed on time. 
The second success will come from an approximately 80% cut in customer spend.  
With an original budget of €14M to perform a major inspection  with new parts, the customer has instead opted for repairing pre-existing GE gas turbine parts in two phases, which will reduce costs to just €3M. 
A massive win for the client, and for EthosEnergy. 
Reducing the spend so significantly means we could hire a Project Manager in France to oversee the project on-site, bridging the language barrier and further solidifying our communications. 
The third success? The building of positive business relationships before and during this enormous project, and taking the time to understand the customer drivers within our project strategy. 
And thanks to our engineers' versatility, EthosEnergy is able to do everything including the parts, the repairs, the generator, and the field service in-house, where our competitors potentially cannot. 
As a result, in 2024, France's largest utility company will receive a refurbished Frame 6FA gas turbine, fully functional and ready to power the country once again. 
Read our gas turbines case studies
A broad portfolio of gas turbine case studies with real-life examples showing increased reliability, increased output, and industry leading quality.
View our hand picked case studies, or click to view all.
View all case studies