Emergency turbine work impresses specialty chemicals client
Getting a backup unit up and running rapidly for customer Infineum
Goals

Sectors
Asset

Location

Northwest, Italy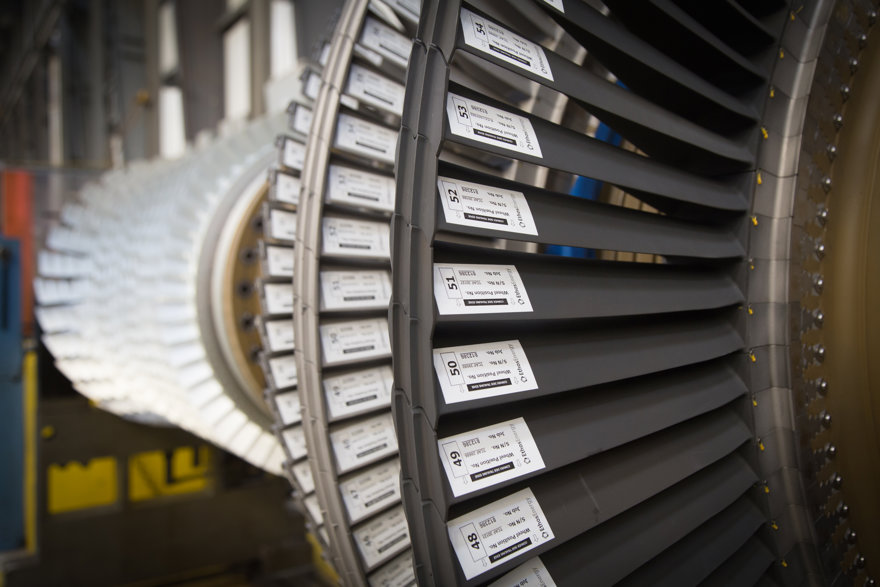 Customer Challenge
Bad news on the horizon
If there is one thing no service provider wants at the start of a new client relationship, it's having to have a difficult conversation. But because of unforeseen events, that was precisely the position we found ourselves in shortly after beginning a light turbine maintenance (LTM) contract with Infineum. 
Infineum is one of the largest producers of oil additives in the world. It operates a chemical plant at Valdo Ligure, in Northwest Italy. There, it runs a Siemens SGT 100. It uses this light gas turbine to generate power for the plant and steam for its production processes. 
In September 2022, we signed a five-year ECare® LTM contract. To bring the best value to our client, we decided to execute the contract using resources from Italy and from our Centre for Excellence for SGT-100 gas turbines in the UK. 
Within just a few months, however, we had to give our client some bad news. They would need to stop running their turbine. 
The EthosEnergy Solution
Safety to the fore
In December 2022, we carried out a scheduled A-type service. Unfortunately, when our field service engineers performed a borescope inspection, they found a significant crack on a transition duct that had been supplied by another company.  
Our engineering teams in Italy and the UK analysed and evaluated the issue. They concluded that the damage was of significant concern and we had to recommend that the client stopped running the turbine. If not, a major failure could be expected within a matter of weeks. 
The client appreciated our clear, safety-first advice. But what they badly needed was a way to mitigate a loss of production. They would need a backup unit. Fast.  
We managed to find a suitable unit, which we then tested at our Aberdeen facility. By February 2023, the unit was on site, ready to be installed. 
Three of our service field engineers got to work on disassembling the damaged unit. Over a period of about a week and a half, they worked tirelessly to switch out the turbine core and replace it with the backup, reassembling and reconnecting everything.  
By 2 March, we were able to fire up and successfully start the emergency unit.  
Customer Benefits
High standard leads to high praise
The client was delighted, writing to thank us "for the excellent work carried out to an undoubtedly high standard."  
They paid special thanks to our team of technicians, who they said "have ALWAYS operated in total safety, with ZERO accidents and this is really the most important thing for Infineum, regardless of the technical result." 
"Starting 'at first attempt' is no small feat", the client wrote, "and even the power which stands at 4.4 MW with a turbine core recovered in an 'emergency' seems to be an excellent result."
Download our case study here
Safeguard your turbine uptime with EthosEnergy
Get in touch with one of our experts to see how EthosEnergy can help you