Supporting ESG efforts within our O&M Portfolio
Harmonizing safety, environmental and social impact: Power plants as ESG champions
Goals

Integrating ESG best practices into on-going asset management processes
Providing detailed reporting to investors and stakeholders on ESG performance

Sectors
Asset

Operations and Maintenance

Location

United States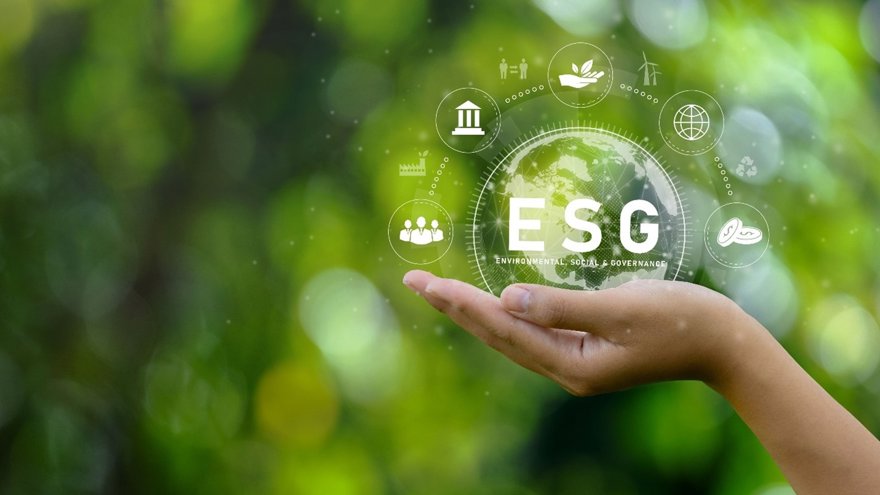 Overview
Supporting ESG efforts within our O&M Portfolio
Running any type of power plant is a complex endeavor that goes far beyond simply flicking a switch. 
From the initial fuel extraction to the ultimate transmission of electricity, numerous interdependent processes must seamlessly come together to harness the potential of the plant.
Striking a delicate balance between environmental considerations, robust infrastructure, and efficient power generation requires a meticulous coordination of efforts among engineers, technicians, and environmental experts. And now more than ever, ensuring any plant operates as sustainably as possible is of paramount importance.
One of our Operations and Maintenance (O&M) clients, Argo Infrastructure Partners1, maintains an investment philosophy which aims to couple sound investment returns with responsible and sustainable investing. 
The implementation of Environmental, Social, and Governance (ESG) best practices is important for their on-going asset management processes, and over the years we've helped support that implementation for three of their power plants (hereinafter referred to as the "Argo CCGT2 Assets"): Oneta Energy Center (Oklahoma), Mobile Energy Center (Alabama) and Carville Energy Center (Louisiana).
---
1 Argo Infrastructure Partners is an independent fund manager that currently manages over US$6 billion of capital on behalf of institutional investor partners.
2 CCGT = Combined Cycle Gas Turbine power plant
View our O&M services
Making ESG Happen
Proactively fostering plant safety
Ensuring safety in a power plant is not only a matter of protecting the well-being of workers and surrounding communities; it also plays a crucial role in aligning with ESG principles and sustainability programs.
A safe operating environment minimizes the risk of accidents, mitigates environmental hazards, and prevents potential disruptions in energy supply. The Argo CCGT Assets have implemented a safety observations program, which over the last few years has accumulated over 1,000 observations from both plant personnel and contractors.
These observations have helped to improve working conditions, drive necessary replacements, and install personnel protection in critical plant operating areas. All plants have maintained a commendable safety record, with no safety incidents recorded for several years, and one plant in particular going on 10 years injury-free.
By implementing robust safety protocols, power plants like Argo's CCGT Assets demonstrate their commitment to safeguarding human health, minimizing environmental impact, and fostering sustainable practices. Integrating safety into ESG and sustainability programs reinforces a holistic approach to responsible energy production.
Plant improvements that support the Environment
Making plant improvements to support ESG initiatives is an essential aspect of promoting sustainability and responsible business practices. Power plants can enhance their ESG performance by investing in technologies and infrastructure upgrades that improve energy efficiency, reduce emissions, and minimize environmental impact.
One of the Argo CCGT Assets recently completed a major outage to improve their steam turbine's performance. This resulted in the recovery of 10MW of output as well as a decreased heat rate of 4.33%. The decrease of heat rate improved the overall efficiency of the unit and thereby decreased the CO2 emissions emitted per unit of power output. 
The outage involved replacing the steam turbine rotor and achieving tighter seal clearances to improve performance. EthosEnergy's ECOMAX® auto-tuning solution is also installed on both of the gas turbines and was used to demonstrate the actual improvement in efficiency.
Another Argo CCGT Asset initiated a project to send reverse osmosis reject waste water to the plant's cooling towers. This implementation reduced the overall waste water by 25%.
Other plant improvements that supported Argo CCGT Assets' ESG efforts include:

The upgrade of 12,000 hour gas turbine hardware to 24,000 hour gas turbine hardware, ultimately reducing the number of major maintenance outages required to run the unit

The improvement of the steam turbine IP/LP steam admission during part loads, improving plant heat rate by 84 BTU/kwh

The addition of heat tracing to piping to help increase reliability during cold weather events

The installation of insulation around HRSG stacks for better heat retention

The modification of a cooling tower's treatment program to reduce bleach usage

The installation of LED lighting 

The implementation of cardboard and paper recycling programs
Our ESG commitments
Supporting our communities
Supporting the community is a vital aspect of running a responsible power plant that also aligns with ESG principles.
Argo CCGT Assets contribute to the well-being of the community by engaging in local outreach programs, providing employment opportunities, and investing in community development initiatives.
Together, Oneta, Mobile and Carville have donated over $100,000 in funds to support organizations and initiatives in their communities, including education, poverty prevention, child and family well-being, food banks, and more.
In Closing
Forging a path for ESG Leadership
By prioritizing safety measures, driving plant improvements for environmental sustainability, and supporting local communities, Argo Infrastructure Partners and EthosEnergy are effectively advancing their combined Environmental, Social, and Governance (ESG) programs.
Ensuring safety not only protects employees and communities but also demonstrates a commitment to ongoing responsible operations. Implementing plant improvements that enhance environmental performance, such as reducing emissions and optimizing resource usage, aligns with ESG goals and contributes to long-term sustainability.
Additionally, supporting communities through outreach programs and community development initiatives fosters positive relationships and enhances social impact, an integral part of any ESG framework.
Collectively, these efforts are embedded into the Argo CCGT Assets operations, driving sustainable practices, and building a positive reputation among stakeholders.
Read our O&M case studies
We deliver comprehensive third-party Operations and Maintenance (O&M) services for power plant owners, providing the unique scale and in-house capabilities to optimize your plant's life cycle value.
View our hand picked case studies, or click to view all.
View all case studies