Training for North Sea offshore personnel on SGT-200-1S gas turbines
Date

June 13, 2023

Category

Impact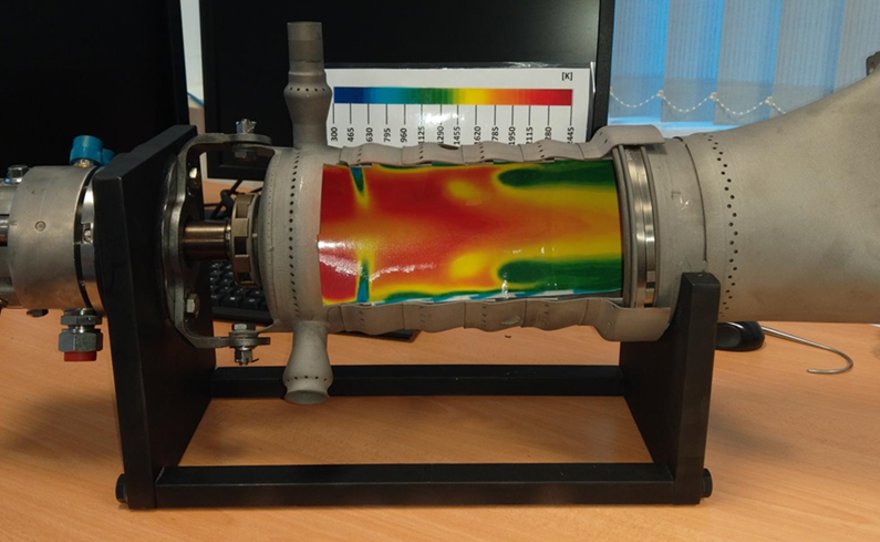 How we helped a North Sea platform minimize downtime and become more self-sufficient
How do you bring value to a partnership? For us, it's all about helping our customers to maximize their potential. One way we do that is by looking for ways to reduce risk and operating costs.
Recently, we had an opportunity to help a major oil and gas company with this. Read on to discover how.
Turning on offshore potential
Our client operates a number of oil and gas rigs globally. Our contract concerns an installation made up of a single, manned drilling platform in the North Sea and a subsea satellite tied back to the platform. It includes full-time contract management for all three of the platform's SGT-200-1S gas turbines.
Kick-starting the contract, we explored with the platform's onshore team ways in which we could help the offshore team. We realized that with appropriate support they could achieve two goals:
1. Become a more self-sufficient platform
With the offshore team able to carry out basic troubleshooting, data analysis, and minor rectifications such as burner changeouts, the platform could become more self-sufficient.
2. Minimize machine downtime
If the offshore personnel were able to gather the required data, our engineering team could review it and be in a position to offer live support. This would minimize machine downtime. It would also potentially cut down on the need for our field service engineers to mobilize for minor troubleshooting and rectifications.
Sharing knowledge
Before we'd started the contract, a member of our team, a Senior Technical Field Advisor, had visited the platform on a fault-finding mission. He had impressed the offshore team with his knowledge, openness, and willingness to share basic data-gathering know-how. And when he mentioned how he had delivered some formal training in the past, this planted the seed of an idea.
So when, during our discussions, the offshore team revealed that their technicians and operations managers had had little exposure to these types of gas turbines, they asked us if we could give them some training.
We were more than happy to oblige and agreed on a formal plan whereby we would provide up to five four-day courses. These would take place at our Aberdeen facility in the UK. So far, our client has snapped up four courses for up to 10 attendees each.
Putting theory into practice
To master anything technical, you need to get to grips with both the theory and its practical application. That's why, when designing and delivering our courses, we provided a balance between time in the classroom and practical sessions in the workshop or touring the test bed.
The first course we ran gave the attendees an understanding of the mechanical and control systems of SGT-200 turbines. Having been fully engaged with the platform over the previous 14 months, we were able to build into our training site-specific learnings and engineering knowledge gained by our field service engineers.
To date, we've gotten more than 20 offshore personnel through our courses. That's no mean feat, especially when you consider the logistical challenges. Coordinating with our client for the release of manpower, we worked to fit our training in, wherever possible, with the client's operational requirements and the attendees' off-shift schedules.
Making improvements
All feedback has been positive. While some aspects of the course content may not have been directly applicable for all of the attendees (in terms of their skill sets and responsibilities), everyone said they had gained a greater appreciation of the platform's gas turbine packages.
And those more involved with the day-to-day operation of the turbines said the course had improved their understanding of how to carry out basic troubleshooting and data gathering. That in turn has greatly improved our ability to offer remote assistance through onshore field service engineering support.
But we haven't rested on our laurels. Building on the feedback we received, we've now developed a custom burner rig. Where before our client was relying on our field service engineers to mobilize several times a year, this will now allow those offshore personnel with a mechanical aptitude to carry out tasks in the field. And it presents an opportunity to decrease gas generator downtime and save the costs of multiple mobilizations.
Speak to an expert
Are you interested in saving costs and expanding your team's knowledge base? Contact us to find out how we can help.
Fields marked with an asterisk (*) are required