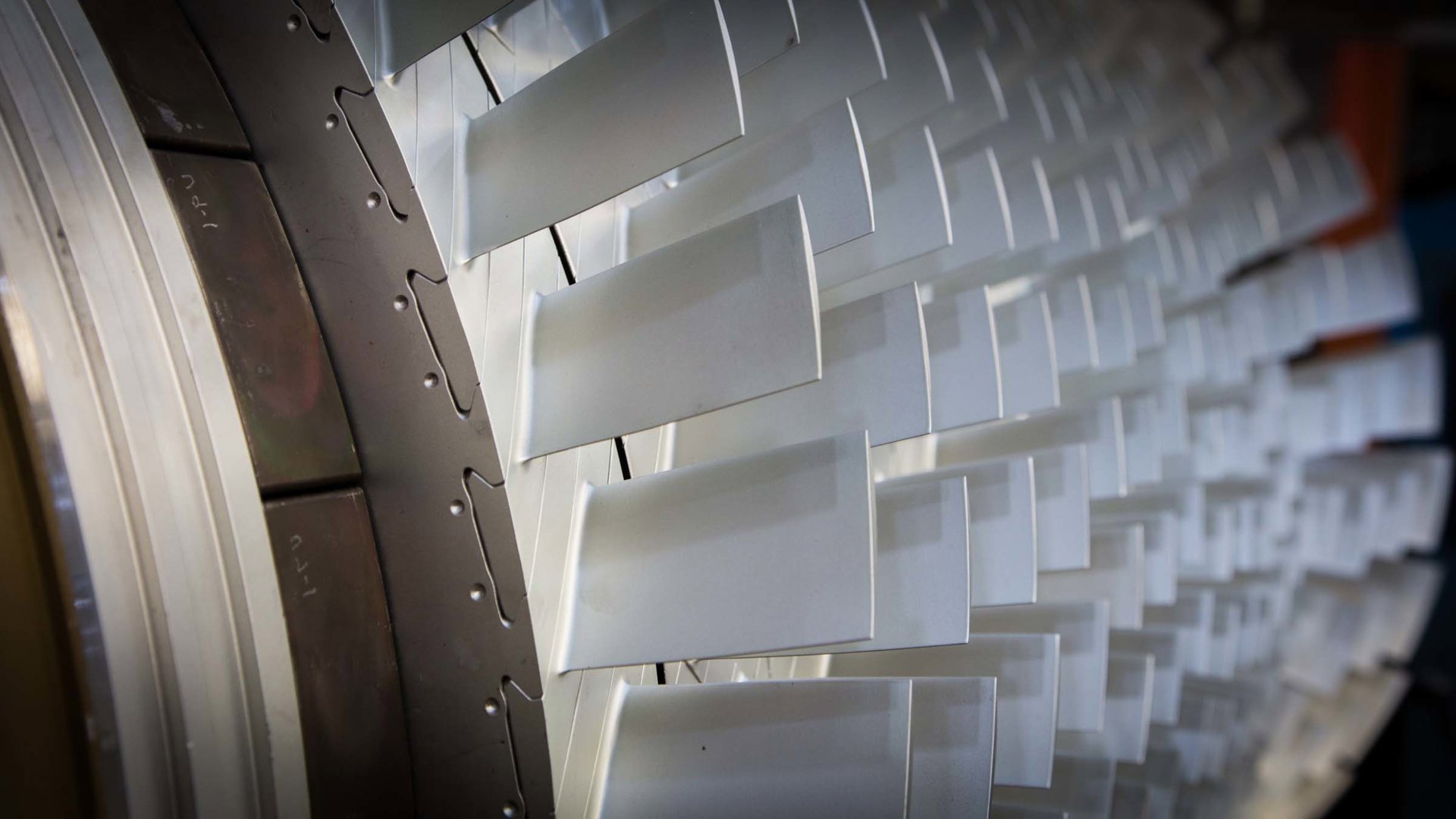 The largest independent service provider of gas turbine services across a wide range of heavy and light industrial frame types. We are the OEM for Fiat Avio and Mature Westinghouse fleet.
Flexible partner in gas turbine service and maintenance
We specialize in helping you achieve your operational goals related to your gas turbine and other rotating assets.
We're ready to support both planned and unplanned outages as well as provide guidance on long-term upgrades and improvement projects.
Gas turbine services include:
Maintenance, inspection, repair, overhaul and exchange 
Rotor manufacturing and overhaul 
Rotor life extension
Parts manufacturing and refurbishment 
Controls, engineering upgrades, and remote monitoring  
Field service 
Whether you aim to maximize availability, reduce downtime, maximize profitability, reduce maintenance costs, improve performance, extend life, or some combination of these – we can tailor a solution that fits your specific needs.
Read our FAQ's
Proven experience across OEMs
EthosEnergy is the OEM for Fiat and Mature Westinghouse units, with over 65 years of OEM manufacturing experience. By applying our design standards and processes, EthosEnergy manufactures and repairs combustion, hot gas path, compressor and rotor parts for these units as well as GE heavy duty gas turbines.
We combine this experience with a global footprint and unique flexibility as an independent service provider (ISP). Meaning we are able to provide unique partnership and service quality to drive the predictability and production life of your assets.
Westinghouse/Fiat gas turbine experience
W251/TG20
W501
W101/TG7
701D/TG50
GE heavy duty gas turbine experience
Frame 5
Frame 6B
Frame 7B
Frame 7E/EA
Frame 7F
Frame 9
Siemens Energy

TA1750
TD4000
TB5000/TB5400
SGT-100-1S
SGT-200-1S
SGT-200-2S



Pratt & Whitney

Solar­® Turbines

Saturn® 10
Centaur® 40
Centaur® 50
Taurus® 60
Mars® 100



Rolls Royce
Looking for a specific gas turbine part?
Buckets, shrouds, nozzles and more. Our inventory includes hot gas path parts, combustion components, fuel nozzles, plus a wide range of other products to fit your needs.
We have full in-house capability to manufacture gas turbine parts for both OEM and certain non-OEM fleets, as well as an inventory of refurbished and used serviceable parts. Our component repair solutions are designed to meet or exceed the OEM. 
Looking for something else?
Search our parts inventory
Use our quick search function below to find the gas turbine part you need
Our case studies with real results
Explore proven projects that EthosEnergy has worked on around the world, showcasing the impact our services created for our customers


View our case studies portfolio
Our gas turbine facilities
As a global organization, we have multiple gas turbine facilities in a variety of locations worldwide. From US, UAE, and Europe, our gas turbine experts are ready to assist you wherever you are.
We aim to ensure our customers can maintain and continue operation of all their capital components for as long as possible without risk - ensuring they maximize the return on investment.
Watch our webinars on-demand
View our gas turbines webinars free and on-demand
Peek inside our centers of excellence in Italy and Thailand
Gas turbine FAQ's
As a global organization, we have multiple gas turbine facilities in a variety of countries across the world, including the US, Italy, the United Kingdom, and Thailand. Our gas turbine experts are ready to assist you wherever you are.
There are advantages to both – the OEM is typically going to be less risk, but higher cost and lead time. An ISP is typically more flexible and some can deliver solutions more quickly and efficiently. At EthosEnergy, we believe that we are unique in that we provide the speed and flexibility of an ISP with the capability of an OEM due to our experience as the OEM for Fiat and Mature Westinghouse gas turbines.
Yes! Head over to our rotor end of life solutions page for more. We have solutions for Frame 5, Frame 6B, Frame 7E/EA, Frame 7F, and Frame 9 as well as Fiat and Mature Westinghouse gas turbines.
EthosEnergy holds the intellectual property and is the OEM for certain Fiat/Westinghouse gas turbines, most notably Westinghouse 251 (W251) and Westinghouse 501 (W501) turbines. The full list of models for which we are the OEM are as follows: Fiat TG50D5/MHI1701D, Fiat 701FD/MHI701F3, Fiat TG7/W101/M101, Fiat TG16/W191/M191, Fiat TG20/W251/M251 (to B8), Fiat TG50/W501/MW501 (to D4)
EthosEnergy provides comprehensive parts solutions that meet or exceed OEM performance for a variety of heavy and light industrial gas turbines. Our experience as an OEM for Fiat and Mature Westinghouse gas turbines combined with industry-leading engineering expertise and decades servicing other OEM equipment set us apart as a single-source provider for gas turbine services. 
Head over to our parts and equipment page to view our listings and inquire, someone from our sales team will respond as soon as possible and verify availability. 
Yes – our manufactured and refurbished parts are 100% interchangeable with OEM designs, and are designed to meet or exceed the OEM. As the OEM for Fiat and Mature Westinghouse gas turbines, we are able to leverage the process used to manufacture those parts as well as an OEM materials database to manufacture parts for other OEM frame types. We are also able to tailor coating/cooling/material solutions based on operating conditions.  
We are ISO 9001/ISO 9004 certified, with rigorous quality and supply chain management control through ISO and EFQM certified processes. Our quality processes are driven by a zero tolerance approach from our customers toward non-OEM parts. We have an open policy toward on-site review or audit by our clients or third party inspectors of any specification, manufacturing drawing, or quality record.