Nuclear facility put its trust in EthosEnergy's blade repair procedures
Goals

Reduce Downtime
Life Extension
Reduce Operating Costs
Reduce Maintenance Spend

Sectors
Asset

Location

Eastern, Europe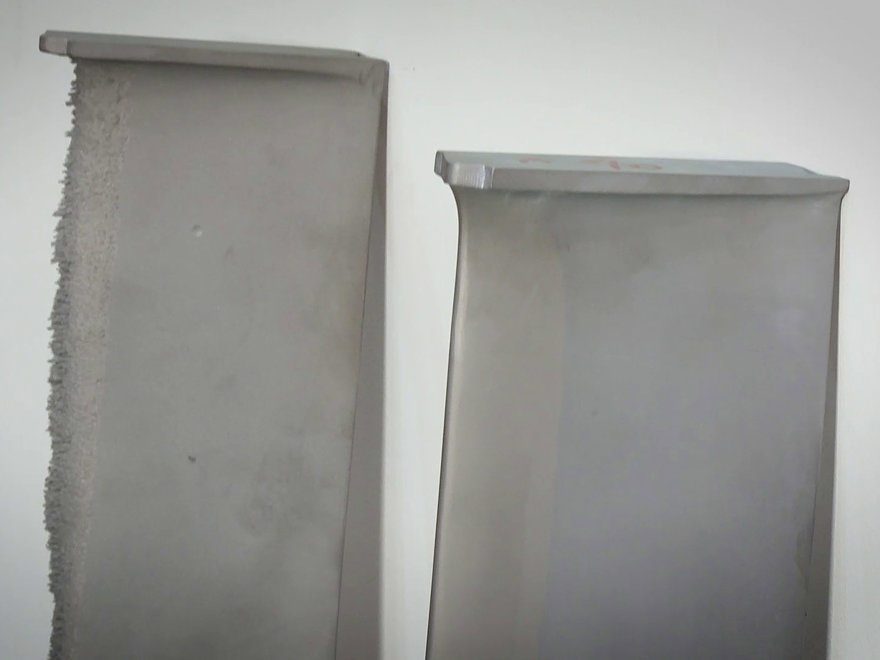 Customer Challenge
Our client was a nuclear power station in Eastern Europe. The facility's four nuclear reactors are responsible for producing more than 40% of the country's electricity. The last-stage blades of the power plant's 250 MW steam turbines were routinely suffering from severe erosion. This was causing our client to have to replace its L-0 blades around every 6–8 years. Erosion was appearing after as little as 18 months, and by the three-year mark it was a significant cause for concern.
The facility's engineering team had explored various leading-edge protection applications. The OEM's solution had been to supply blades with a hardened leading edge and a metal spray coating. The power plant approached us to see whether our repair procedures would provide greater longevity, thereby minimizing its operating costs. It gave us, the OEM, and other ISPs the opportunity to work on trial blades. It would be a rigorous and competitive approval process.
The Customer benefits
The EthosEnergy Solution
In 2011, our client provided us with two blades for repair development. Our weld-repair process involved the application of a solid Stellite bar-nose to the leading edge.
The plant's internal test program deemed our blades to be suitable. So in 2014, we received a further six blades. After we had repaired the blades, our client installed them into one of its units to assess performance under operational conditions. At the same time, it tested the performance of blades worked on by the OEM and other ISPs. After 60 months in operation, our blades showed only minor erosion to the leading edge. By contrast, other blades were severely eroded.
We also received four more blades in 2016. This was to enable the plant to undertake a second performance test in another of its units. After three years, there was only very light erosion present on the leading edge of these blades.
Customer Benefits
Over a lengthy and rigorous process of evaluation – and in direct competition with the OEM and other ISPs – we demonstrated our capability and the safety of our repairs.
And in 2020, our success saw our client place an order for 860 blades – our largest ever order for blade repairs. We've helped our client make savings of around 70% against the price of a new set of blades. By prolonging the periods between outages, we've boosted production time. And by extending the life of the blades, we've saved the plant money in repairs. We've also helped cut carbon emissions through our reworking of used parts and the facility not having to replace its blades so frequently.
"The blades we repaired in 2014 are still in operation. Whereas the OEM's blades had been lasting, at most, eight years, our blades are comfortably on their way to surpassing that limit."
Download our case study here