EthosEnergy nominated for Optimisation Award at the EIC Awards 2022
Date

August 23, 2022

Category

News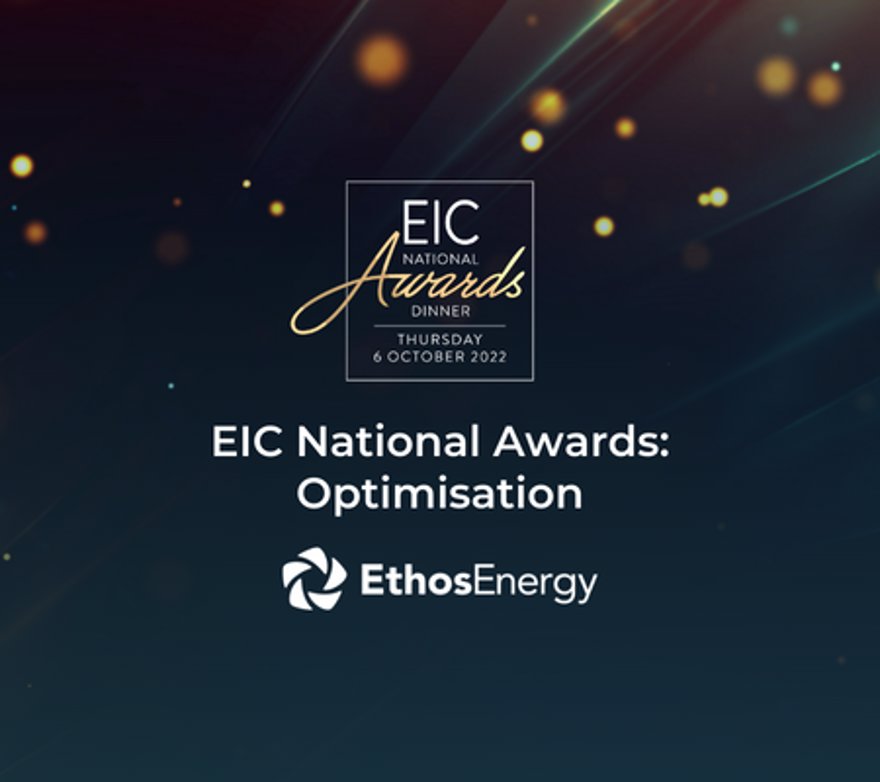 EthosEnergy has been shortlisted for the Optimisation category in the Energy Industries Council (EIC) Awards 2022, which recognizes companies who focus on improving internal decision-making, costs, processes, agility, structures, and enhancing competitiveness.
This is the second consecutive year that the organisation has been shortlisted at the EIC's annual awards. Last year EthosEnergy took home the Culture Award after being recognized for exceptional business transformation.
Winners will be announced at the EIC Awards 2022 in London on the 6 October.
Ana Amicarella, CEO said, 'We are so delighted to be announced as a nominee again for this year's EIC awards. It is a testament to the entire team and the relentless efforts of all our people to the optimisation of our business.
Our story in EIC Survive & Thrive report
Early 2020 marked a key turning point. A change in executive leadership brought a change in thinking along with new ideas and behaviours to drive a root and branch transformation.
One of the first priorities was to build closer, trusted relationships with customers to enable the delivery of better support through the complexity of today's business and future transition. EthosEnergy's customers were facing a challenging future, and wanted a partner with the vision to tailor solutions in order to reduce risk and operating overheads. Customers also sought a partner that can help make energy affordable and sustainable while supporting their business through operational complexity and transition.
These insights have informed the OneEthos cultural evolution that kickstarted in July 2020. To better serve customers with a broader range of solutions to fit bespoke needs, the company streamlined its structure from 12 divisions to two regional operations covering the eastern and western hemispheres, each with autonomy for sales, execution, project management and field service. The 12 business units now operate as expertise-driven centres of excellence, responsible for cost efficiency and the supply of parts and services to their respective regions.
Meanwhile, new behaviours and values were ingrained, and its brand repositioned to focus on energy transition trends and challenges. Indeed, its commitment to sustainable business has been underpinned by the launch of a new ESG programme.
Now thriving under a localised model and an offering that is compelling and relevant to customers, EthosEnergy has begun what is sure to be an exciting and fulfilling next chapter of its development.
Read our full story in EIC's online report here.