A Year of Growth and Learning: EVP, Patricia Gonzalez, Shares Key Takeaways and Market Outlook
Date

November 08, 2023

Category

Views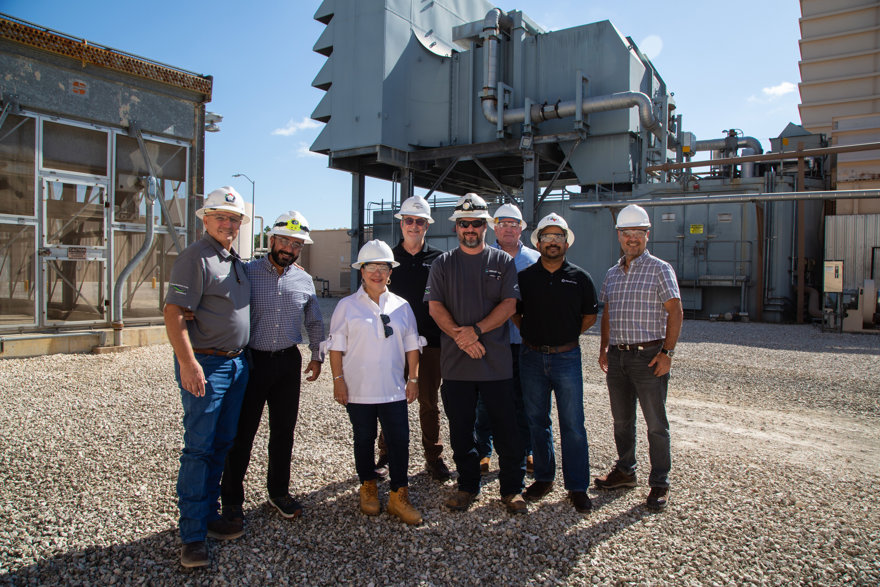 A Year of Growth and Learning: EVP, Patricia Gonzalez, Shares Key Takeaways and Market Outlook
Growth does not happen in your comfort zone. This is where I found myself a year ago when evaluating my next career step. After 28 years in the energy and oil & gas industry, I left the familiarity of the company where I grew as a professional to become EthosEnergy's Executive Vice President for Western Hemisphere. A re-energizing start to a year of growth and learning! 
Stepping into a new leadership role requires adaptability, influence to bring the team together and rally around a common vision and skillfully respond to the performance expectations of the shareholders. Reaching my first anniversary is an excellent moment to pause and share my insights. 
The culture of EthosEnergy
My teammates have been very welcoming. There is a sense of entrepreneurship and great pride in the legacy built serving different OEM technologies. There is also ownership for the important ongoing transformation as we grow our business. I learn something new from my teammates in every discussion and their passion for what they do never ceases to amaze me. 
I believe in the role that organizational culture and leadership play in the pursuit of personal and professional fulfillment in the workplace. When company values and strategy are clearly communicated, when management makes a concerted effort to develop and match people's strengths and aspirations with the organization's needs, and, when there is care and respect for each teammate, then every individual experiences a greater sense of agency and dedicates their best self to what they do. It is crucial for me to continue to build and nurture these relationships with my teammates to provide opportunities to grow personally and professionally. 
Putting the customer first
I have always given priority to how we create value for our customers and how they experience our services and solutions. I continuously assess and take actions to drive performance improvements and efficiencies to optimize the way we deliver on our commitment to customers, with safety first and quality always.
Our regional service team model puts our customers at the center of a tripod, with sales, project management and field service embracing them. The regional sales teams, working with our commercial teammates, have an in-depth understanding of our customers' needs, are they are their strongest advocates and own the relationship. Our project managers are aligned closer to the customers and projects they oversee for more effective preparation, communication, and to anticipate and resolve issues promptly. They are accountable for the execution of our commitments. Our field service engineers determine the success of our services and ensure the optimal operational continuity of our customers. They become their trusted advisors.
We are committed to building lasting partnerships with our customers. Through these partnerships, we have explored sustainable energy alternatives and optimized performance across their assets. It is rewarding to know these efforts contribute to our customer's business goals, the prosperity of the communities, and EthosEnergy's recognition in the market.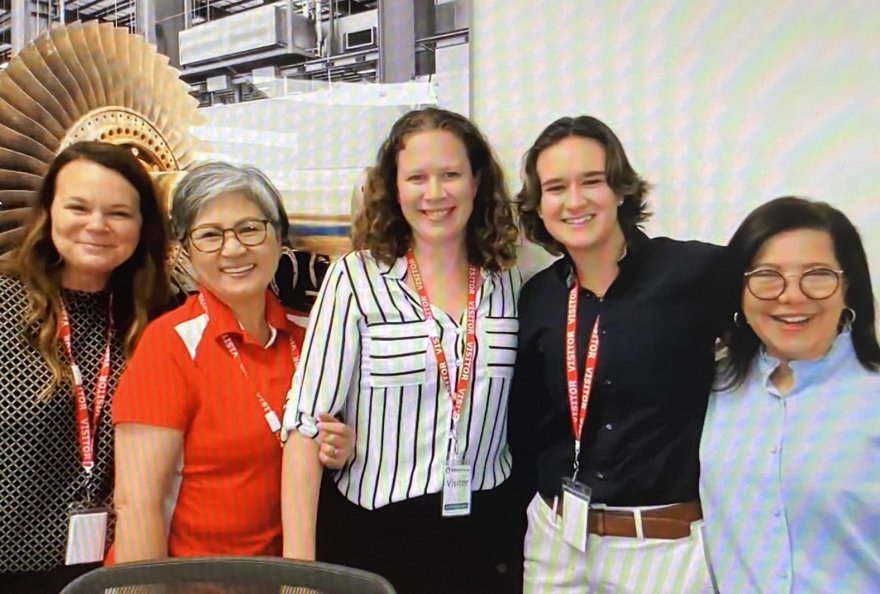 Something new
In this role I also lead our Operations and Maintenance (O&M) and Union Field Services (UFS) teams; new industry segments for me. I am getting first-hand experience in the critical business of operating power plants for our customers (O&M) and have dedicated special time to understanding the drivers of the electricity markets in the USA, the independent power producers, private equity investors, and our competitors in this very active sector. Nothing better describes the impact of EthosEnergy's high-reliability track record in operating power plants than living in the Texas 110° F summer knowing that our work ensures steady electricity supply! 
Working with a talented unionized millwright team across USA (UFS) has given me more insight into the dynamics of millwright unions, the challenge to attract young people to the trades and how to foster constructive relationships across our value chain. Some of our teammates go back two or three generations in the union; their pride, respect and knowledge are invaluable. 
The current state of the market
Energy security, access and reliability, environmental sustainability and economic development and growth are goals for governments and private corporations, as much as they are aspirations for individuals as well. Consumer demands are constantly evolving and there is a heightened sense of social responsibility. This is the backdrop to the energy transition.  
Each customer is on their own step towards emissions reduction commitment. Whether developing solutions for those ready for the transition or, supporting others to optimize their existing equipment in preparation for their future journey, the overall sentiment towards the industry is one of being purposeful, demonstrating a tangible commitment for a more sustainable environment. The energy transition will take time, but inaction is not an option.
The future of EthosEnergy
I am inspired by the commitment of our talent; their resilience to protect and be deserving of our customers' trust and the growth potential of our organization. Every day I evaluate and make decisions with three goals in mind:  improve the strength of the company, create greater value for our customers and, drive talent development and career path options.
My team and I are implementing the actions to achieve these goals; I look forward to sharing more about our progress in my next update. 
Joining EthosEnergy gave me a renewed sense of purpose and passion for what I do and opened doors to possibilities beyond my comfort zone. Undeniably, a great step ahead!